Z31A Colossus car charger with USB and TypeC output PD + QC3.0 set with charging cable Type-C to Lightning
1. Input: DC12 – 24V.
2. Output:
USB: 3.6V – 6.5V / 3A, 6.6 – 9V / 2A, 9.1V – 12V / 1.5A 18W.
Type-C: 5V – 2A (PD), 9V – 2A (PD), 12V – 1.5A (PD) 18W.
Total output: DC5V / 3.4A max.
3. Material: PC flame-retardant shell, sturdy and durable.
4. USB + Type-C dual output, support fast charging for PD3.0, for QC3.0 / QC2.0, for Huawei fast charge FCP, for Samsung fast charge AFC and other protocols.
5. Multiple circuit protection.
6. Simultaneous output: Intelligent Balance.
7. Set with X36 Lightning PD charging data cable, L=1m.
8. Size: 6.3*3.1*2.3cm, weight: 17g.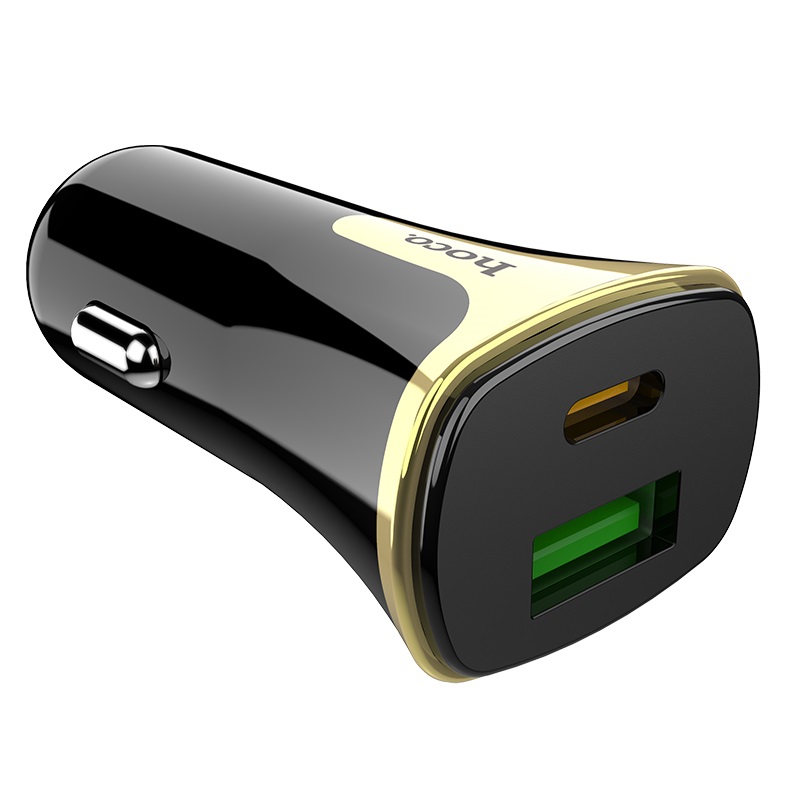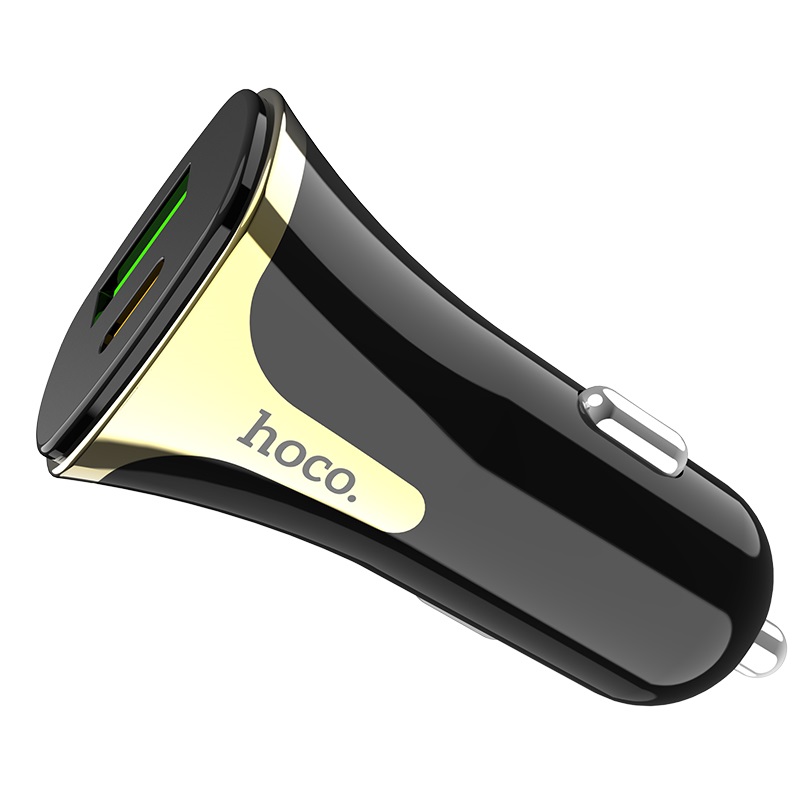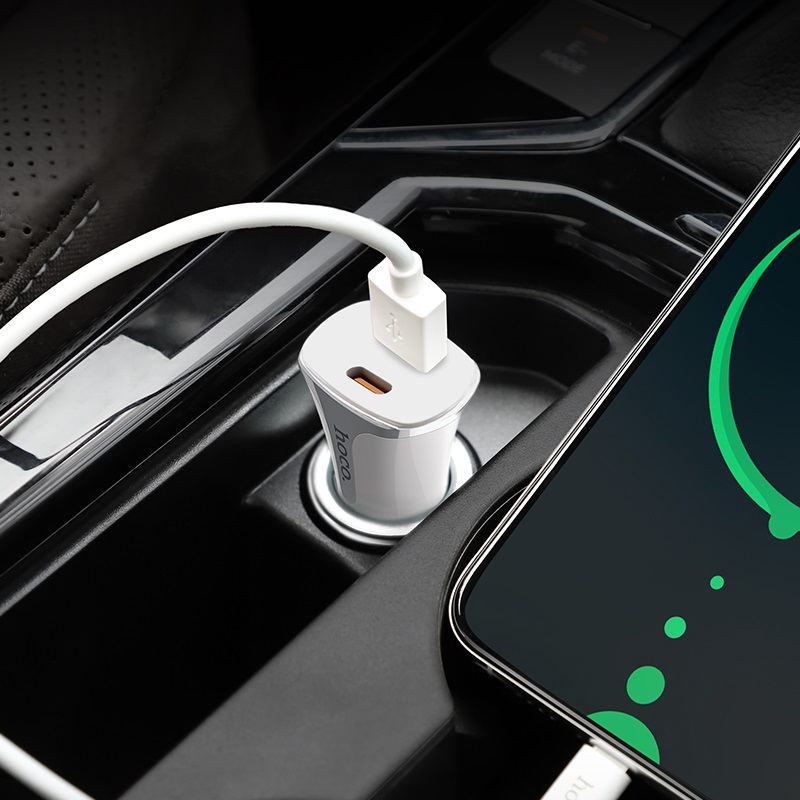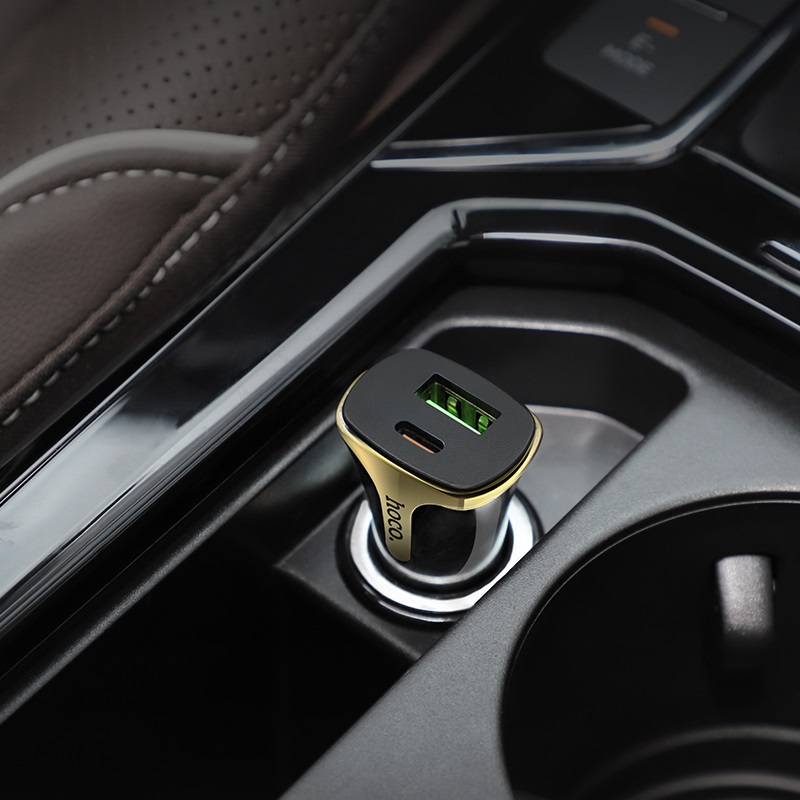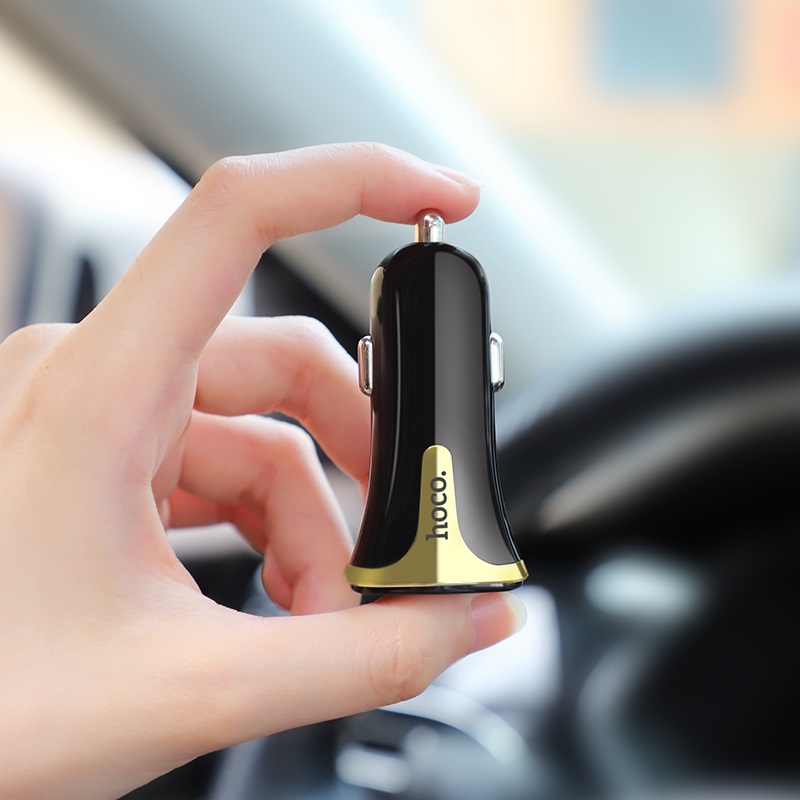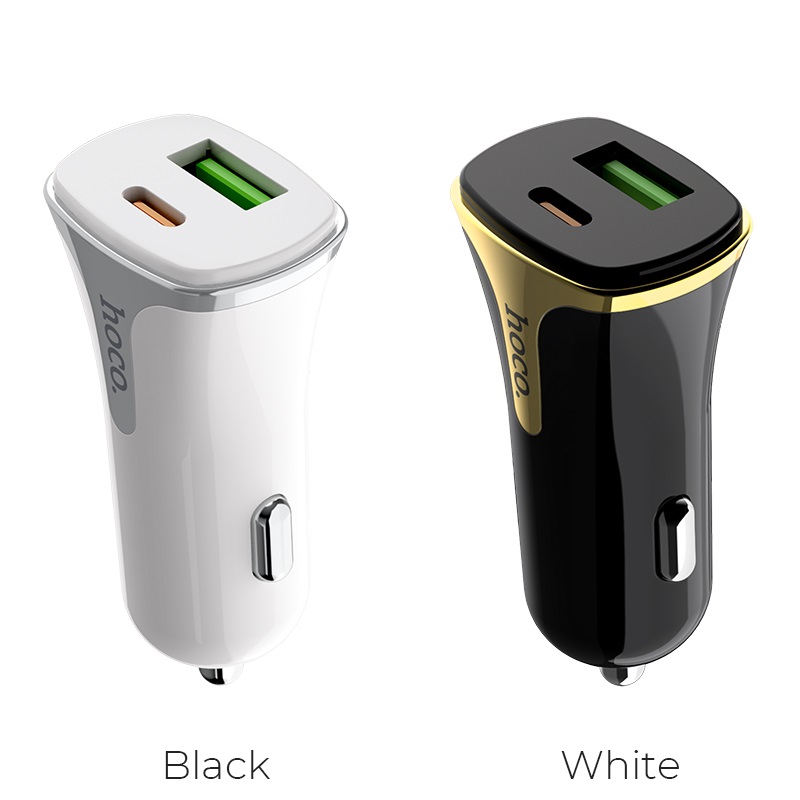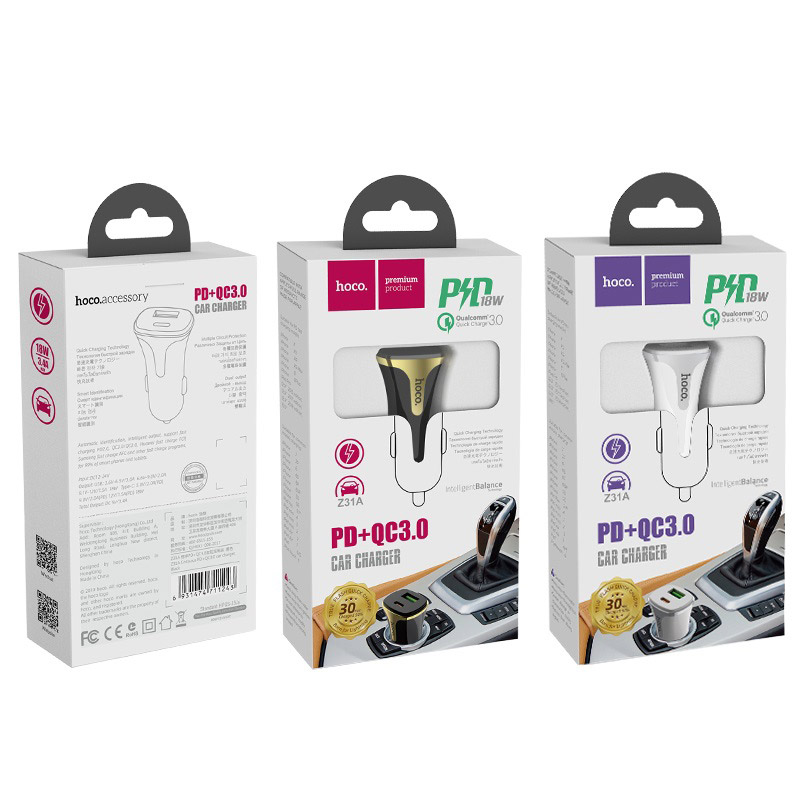 Set with X36 Type-C to Lightning cable