Hong Kong Global Sources Spring Mobile Electronics Fair at the AsiaWorld-Expo in Hong Kong ended on April 21, 2018. This industry-recognized global largest mobile electronics product procurement show has provided more than 2,800 booths and brought together smartphones, tablets, VR, AR, wearables, accessories and other exhibits, a total of more than 2,000 companies from 134 countries and regions including China, Hong Kong, Taiwan, Japan and South Korea participated in the exhibition, and the number of buyers reached 300,000. The scale has reached a record high.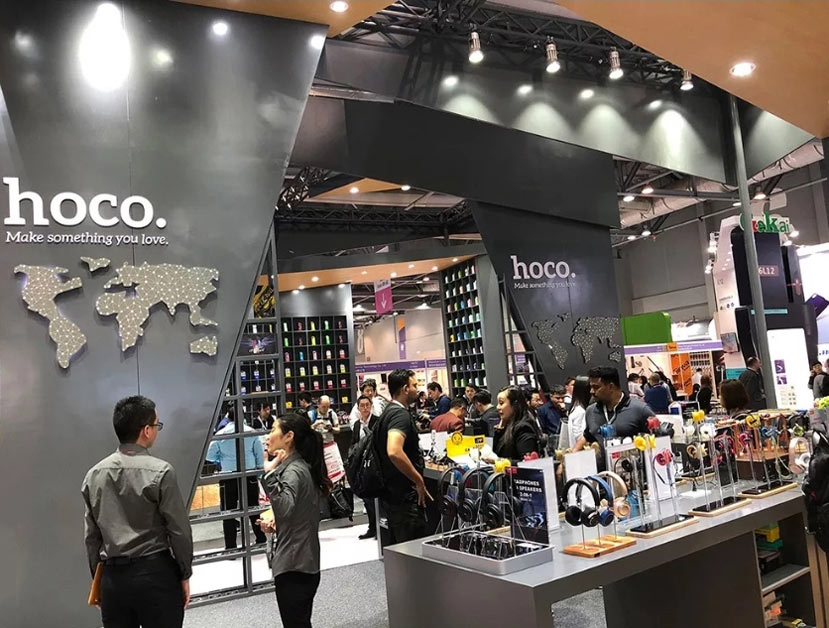 In this grand gathering of all kinds of electronic products, hoco. focuses on the development, design, and manufacture of stunning digital & electronic products. The core products of five main categories represent unlimited business opportunities for importers, distributors and retailers from all countries and regions of the world.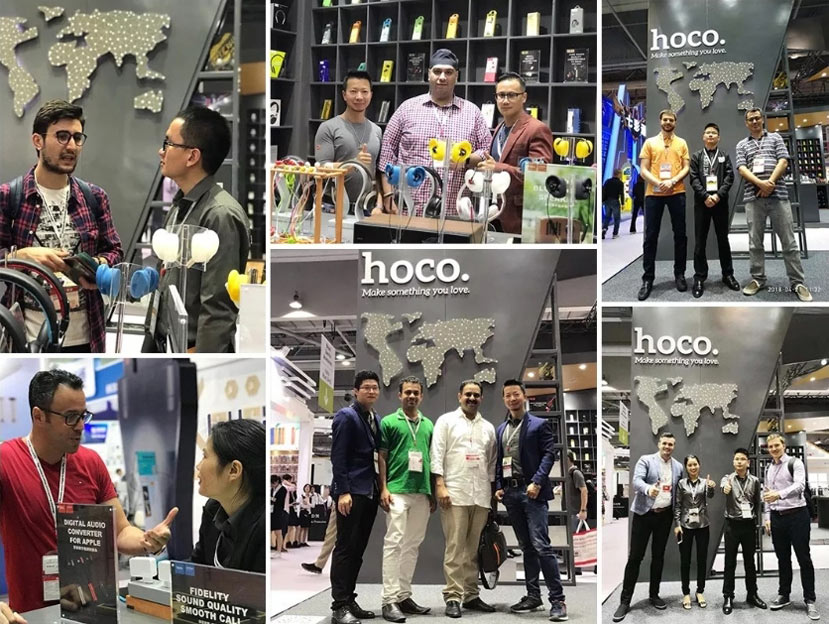 In this exhibition, hoco. released more than 100 new products, including infrared induction wireless car chargers, flask mobile power banks, intelligent power off charging data cables, glass wireless charging mobile power banks, ceramic charging data cables, magnetic charging data cables, painted wireless chargers, PD fast chargers, the new wallet models such as mobile power banks and other industry-leading digital technology products, to bring a strong technology experience to customers and to become one of the most popular exhibitors at the show.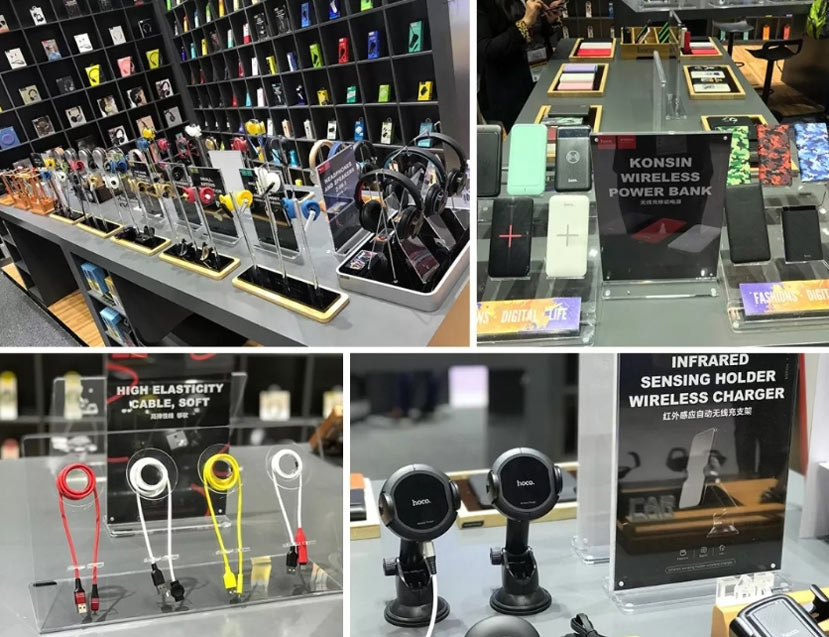 The constant pursuit of quality life let consumers have higher requirements for digital products. High-value, high-quality, big-brand products are increasingly favored by consumers. In the hoco. exhibition area, visitors can not only experience new technologies and new products in person, but also meet professional and technical personnel on-site to explain the characteristics of the products and compare and analyze the advantages of the products.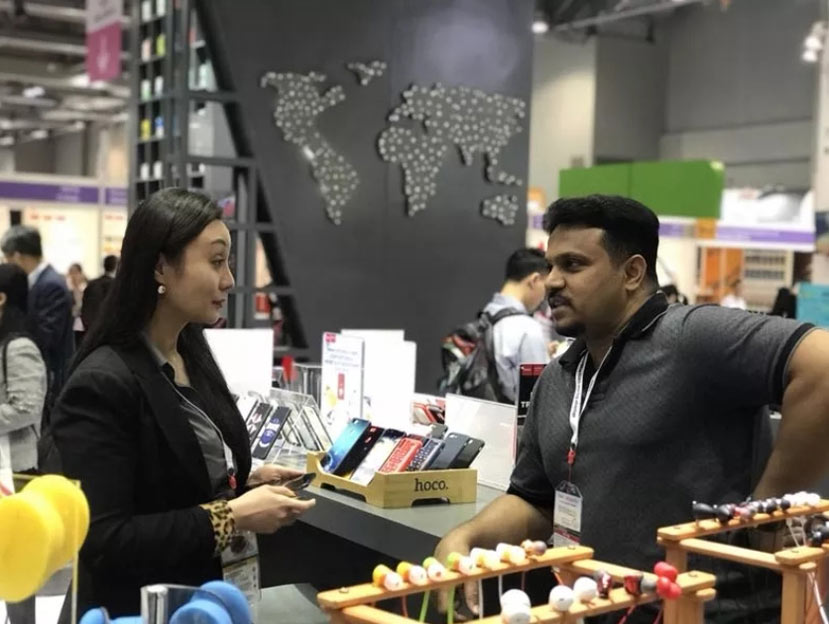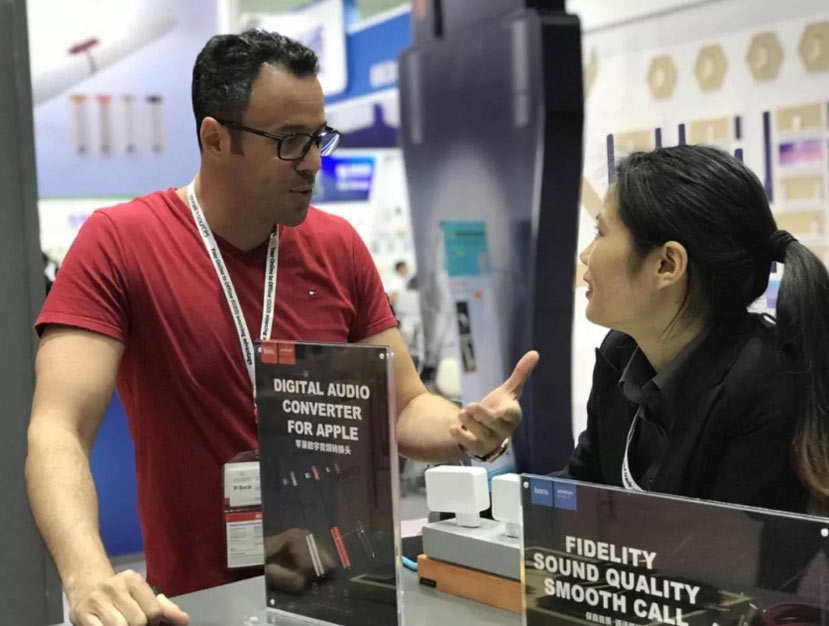 The most eye-catching showpieces are the hoco. hostand full range of display props, while creating props for products, we pay more attention to the use of scenarios.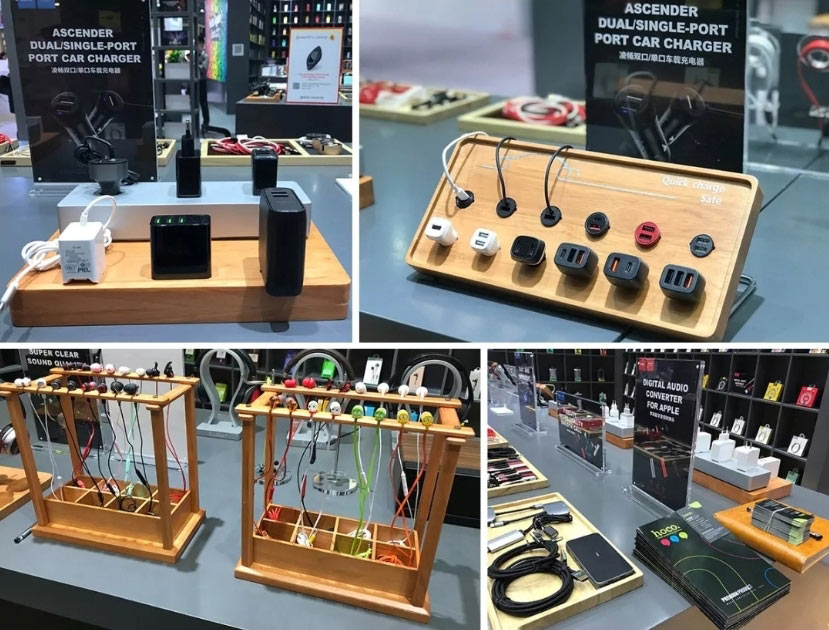 The exhibition not only brought customers from all over the world together, but also attracted many new partners, which further enhanced the popularity of hoco. Digital Life in the industry. At this exhibition hoco. meet more than 500 new and old customers, the number of new agents has increased to more than 20, and it has gone further in the expansion of the global map.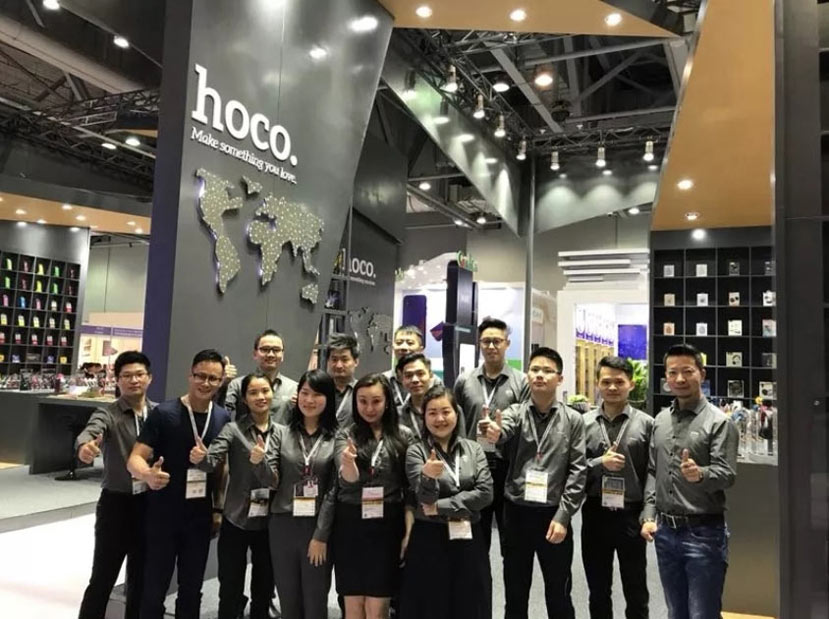 hoco. is adhering to the mission of "creating more value for everyone involved in hoco." and provide each customer with practical sales and storefront solutions.