On the morning of July 16, Borofone officially opened its flagship store in Guangzhou Mingzhisheng!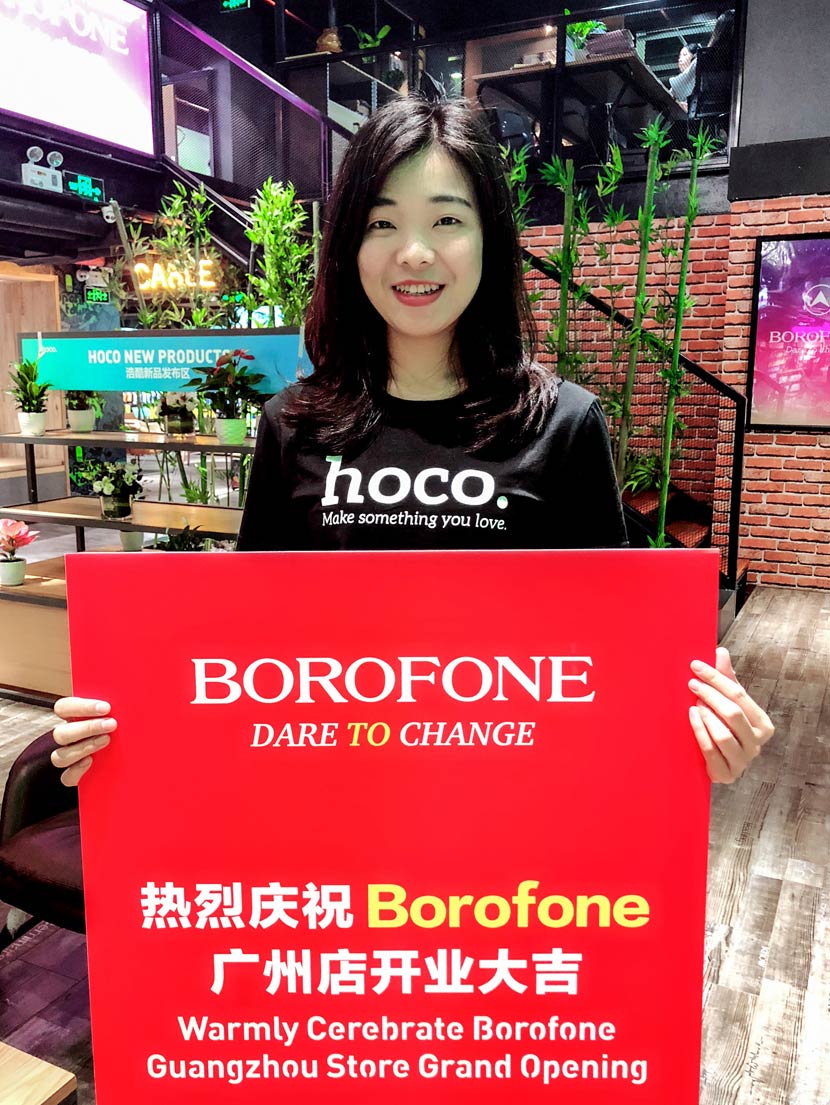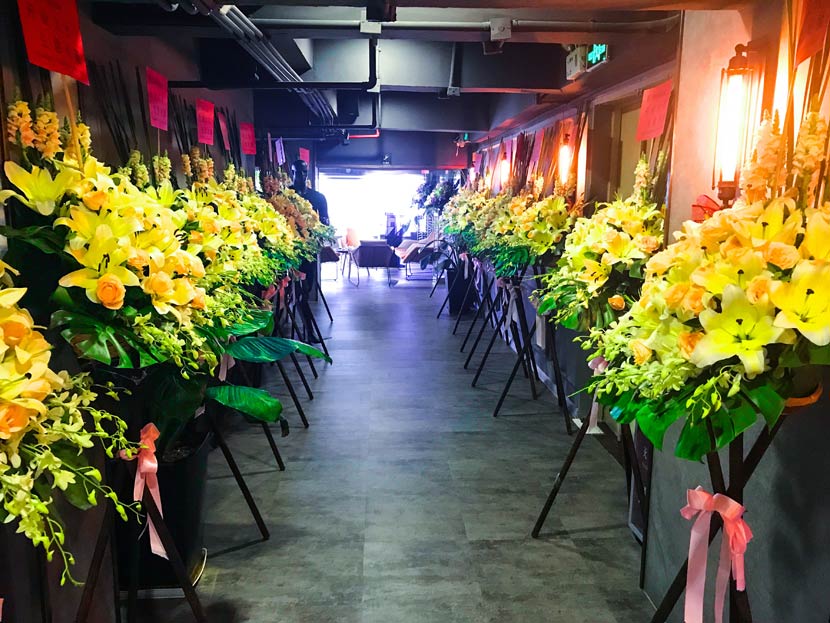 Ou Shuxiao, general manager of Hoco Group, Guo Bin, general manager of Borofone brand, all the staff of Guangzhou Borofone have already been ready for everyone. Show the best products and new brand to the guests.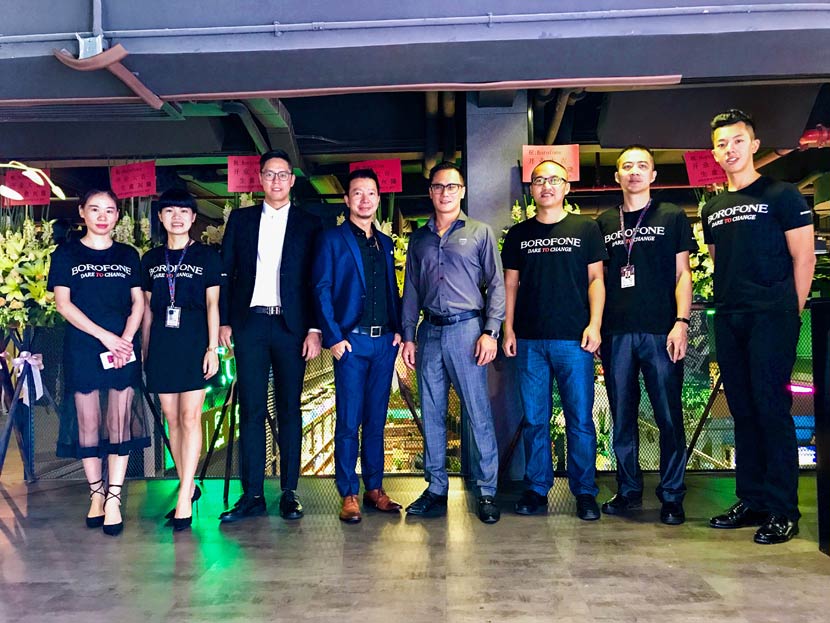 Many well-known companies in the industry sent flowers baskets and blessings to celebrate the grand opening of Borofone flagship store in Guangzhou.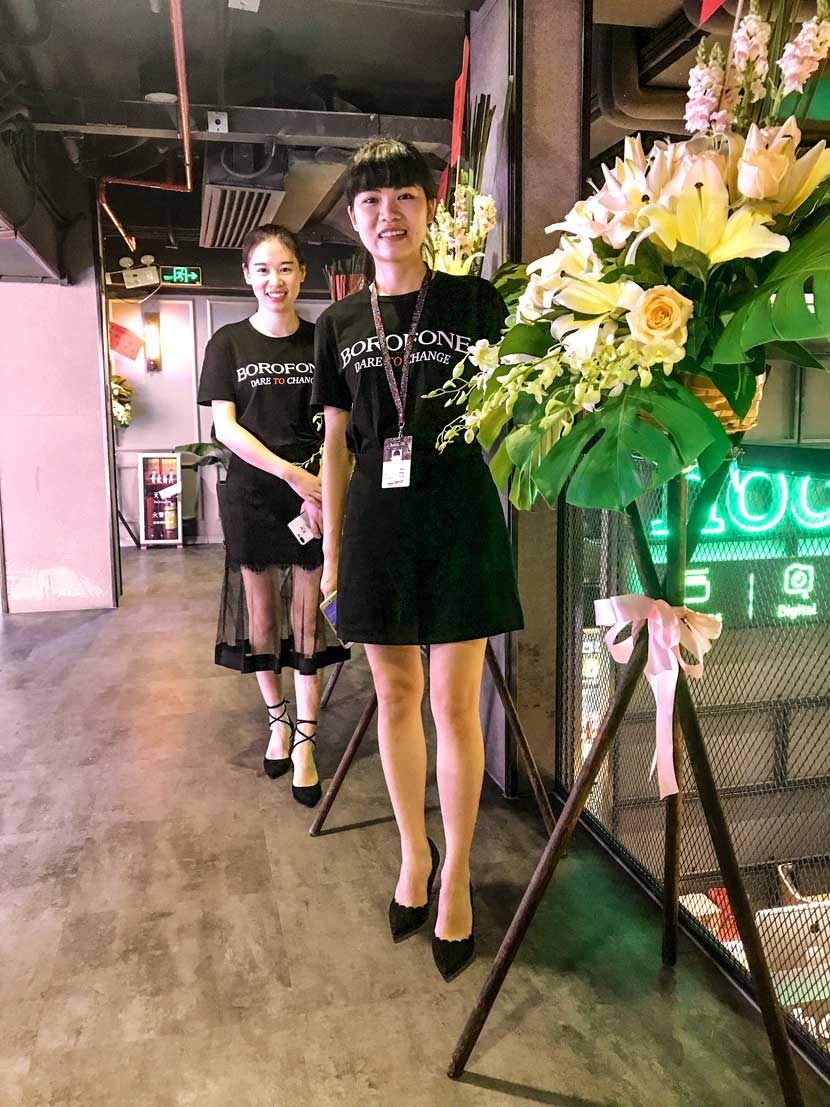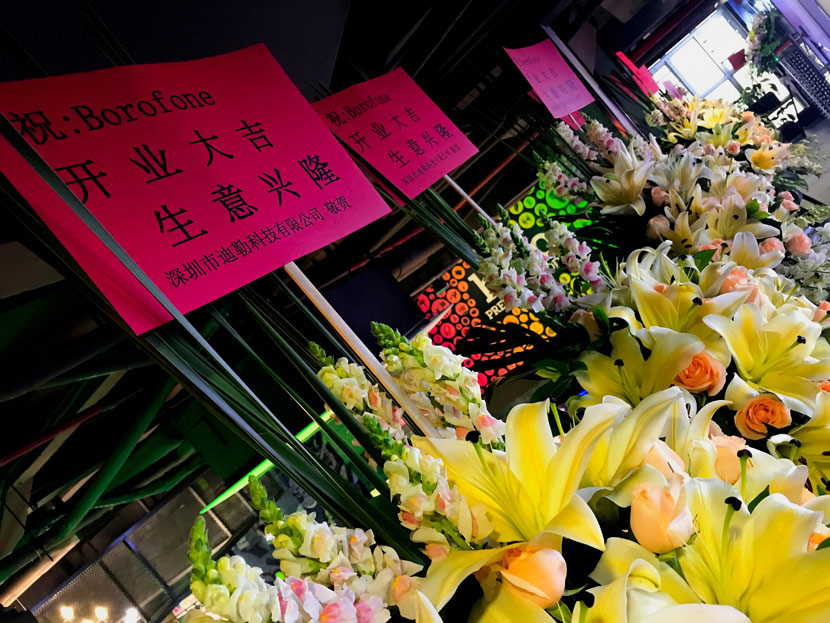 Representative customers from Thailand, Cambodia, Ukraine, Malaysia, Myanmar, Philippines, Russia and some other industry insiders attended the opening ceremony. They have left their names in front of the signature wall and took a group photo to commemorate this iconic day.
At 10 o'clock in the morning, under the attention of the guests and the stuff, the general manager Ou Shuxiao and Guo Bin personally unveiled the red curtain, marking the official opening of the Borofone Guangzhou flagship store!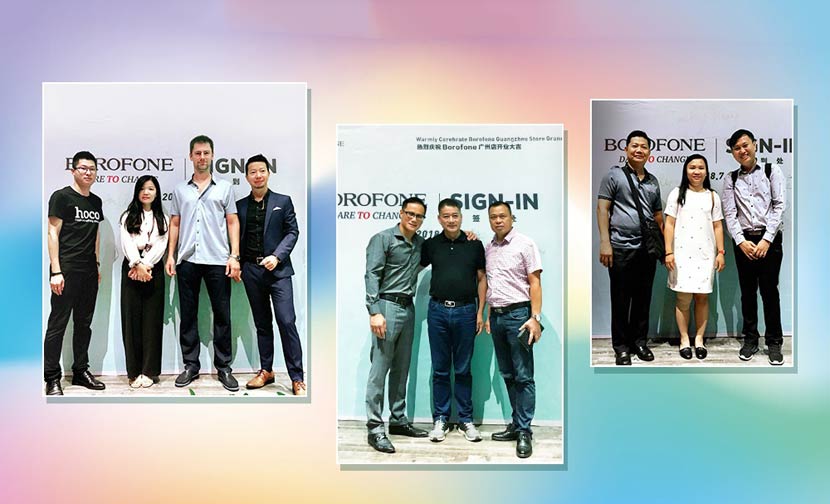 Subsequently, General Manager Ou and Guo Bin, together with foreign customer representatives, cut Borofone's birthday cake.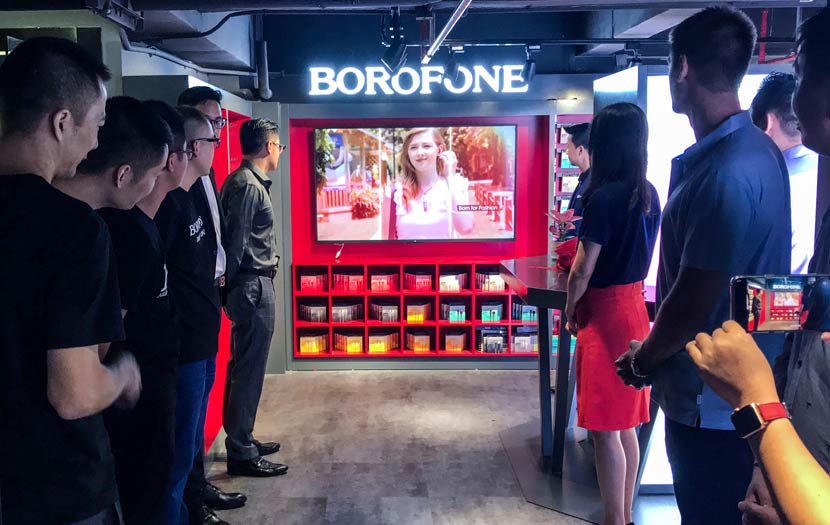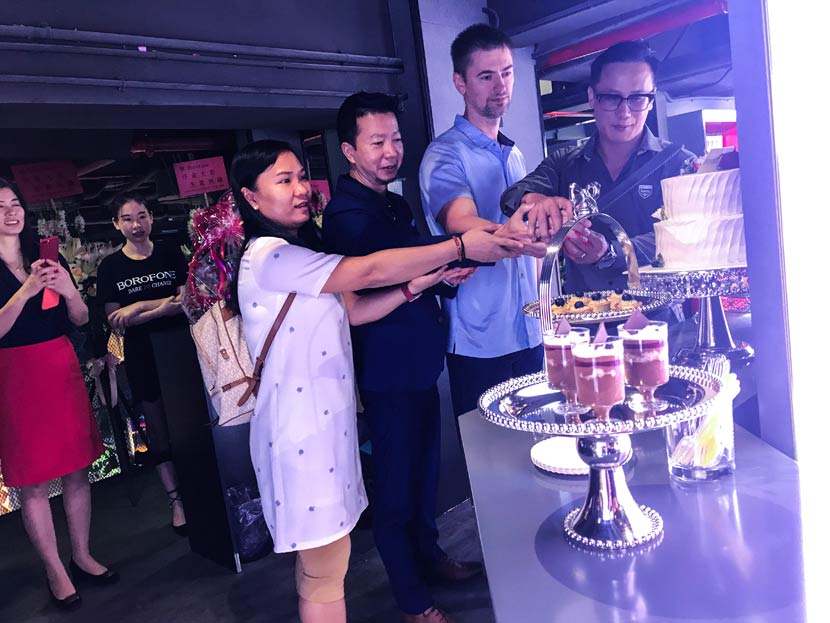 They also gave speeches respectively, congratulated the Borofone, and expressed their gratitude to the guests who attended the ceremony. Thanks to everyone's support and help, Borofone can achieve the results of today.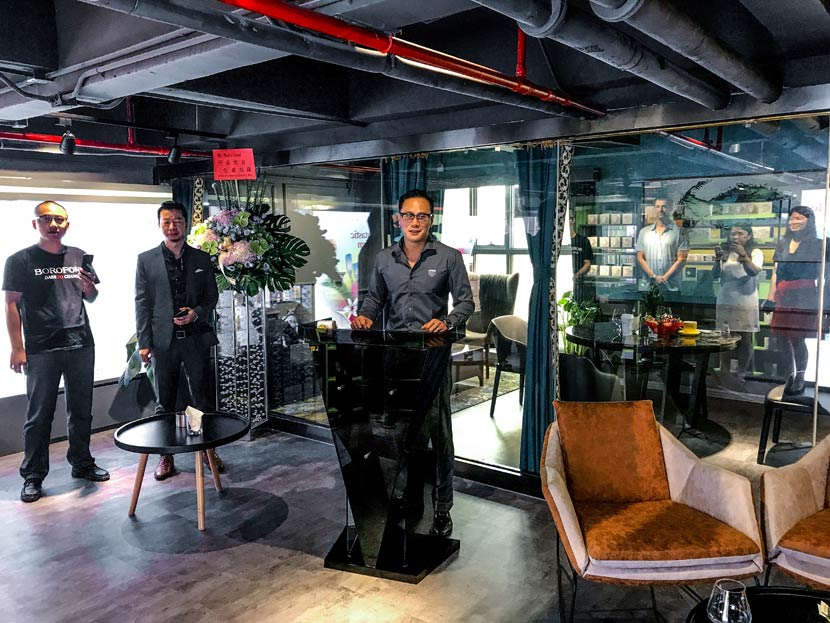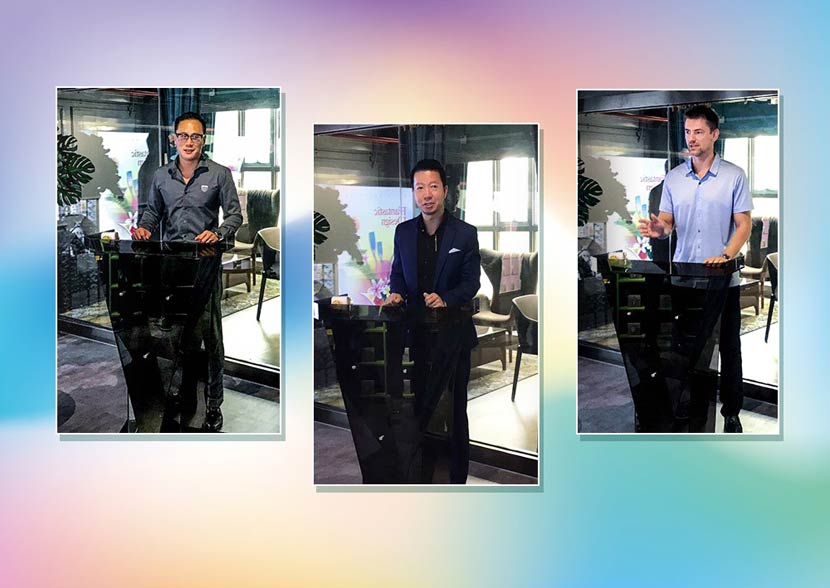 Borofone currently has registered trademarks in more than 100 countries around the world. After 7 years of market operation, Borofone has evolved from the original high-end leather protection category to the full range of mobile phone accessories such as audio, chargers, car chargers, cables, power banks and protection.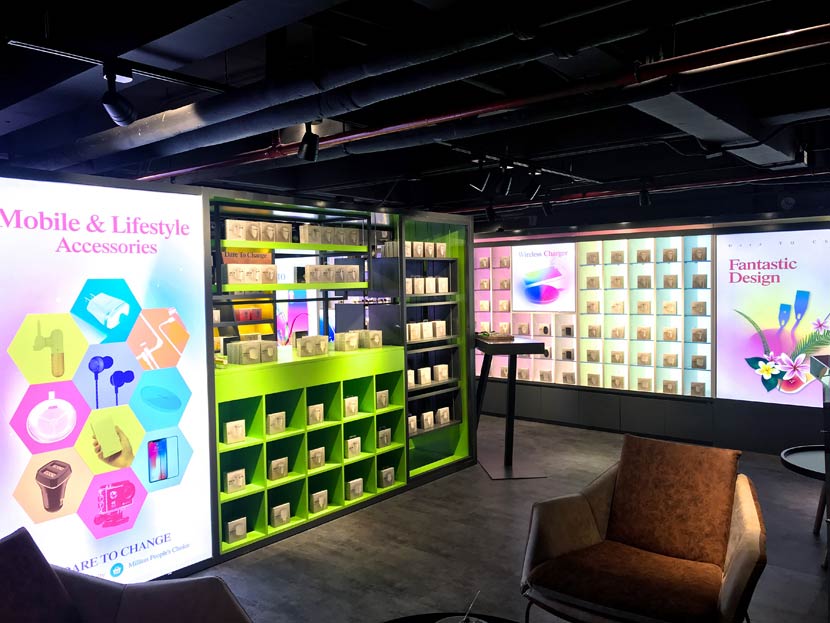 Borofone's new packaging design, unique display style, with luxurious atmosphere decoration, coupled with the product's own excellent quality and super cost-effective price, in the Middle East, Eastern Europe and Southeast Asia market caused strong customer response, orders are constantly flowing.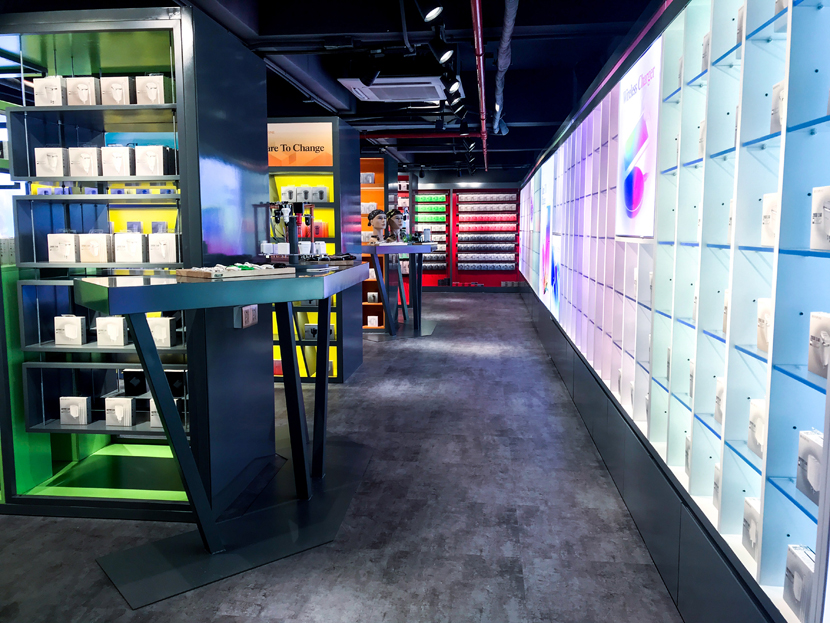 Borofone has more than 5 million orders not yet shipped. The target performance in the first month is 10 million, which is very rare in the industry. It reflects the customer's recognition and support for Borofone.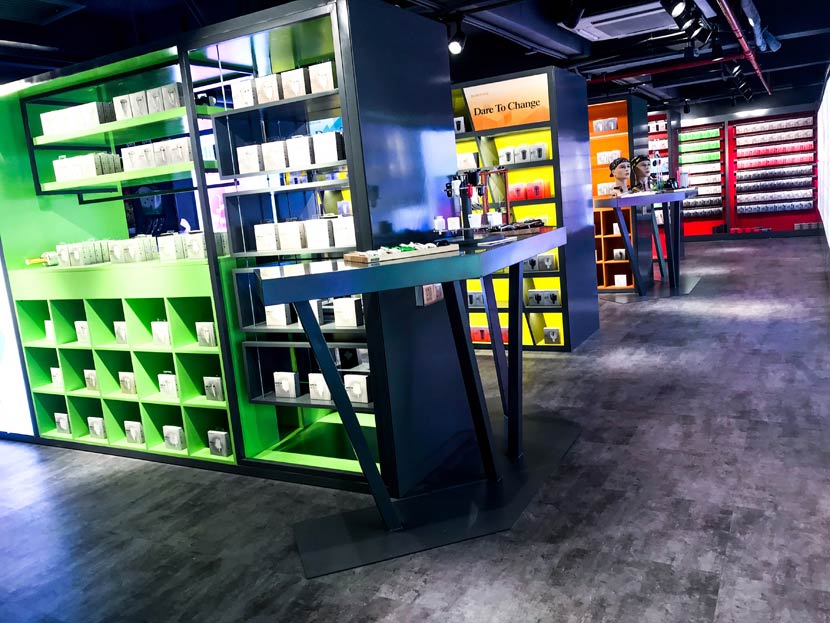 With the increase of brand awareness and customers praise, it is believed that in the near future, Borofone's part in the 3C digital accessories market will increase day by day, and it will become one of the leading brands in the accessory market.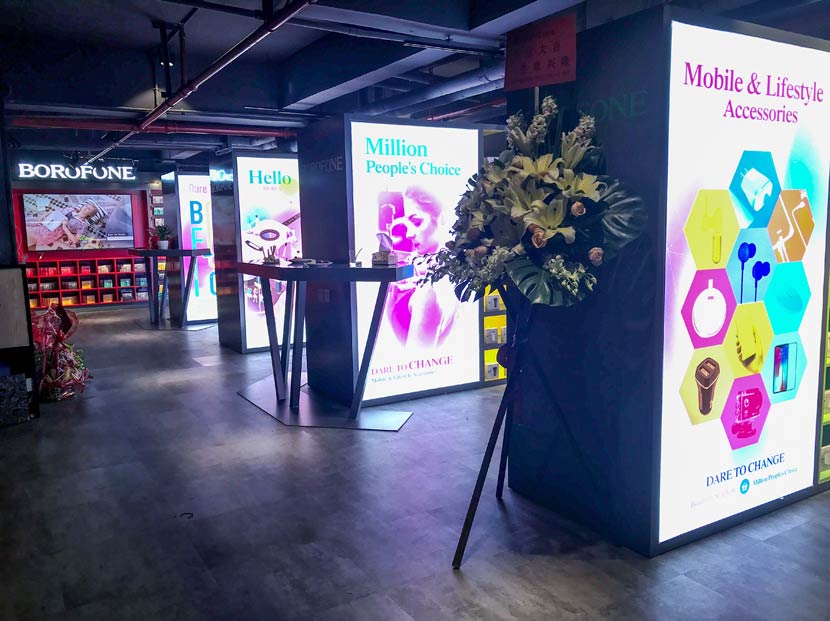 As Guo Bin said in his speech: "Today, we are grateful to all the guests who arrived, Borofone is proud of your arrival. Tomorrow, Borofone brand will make you proud!