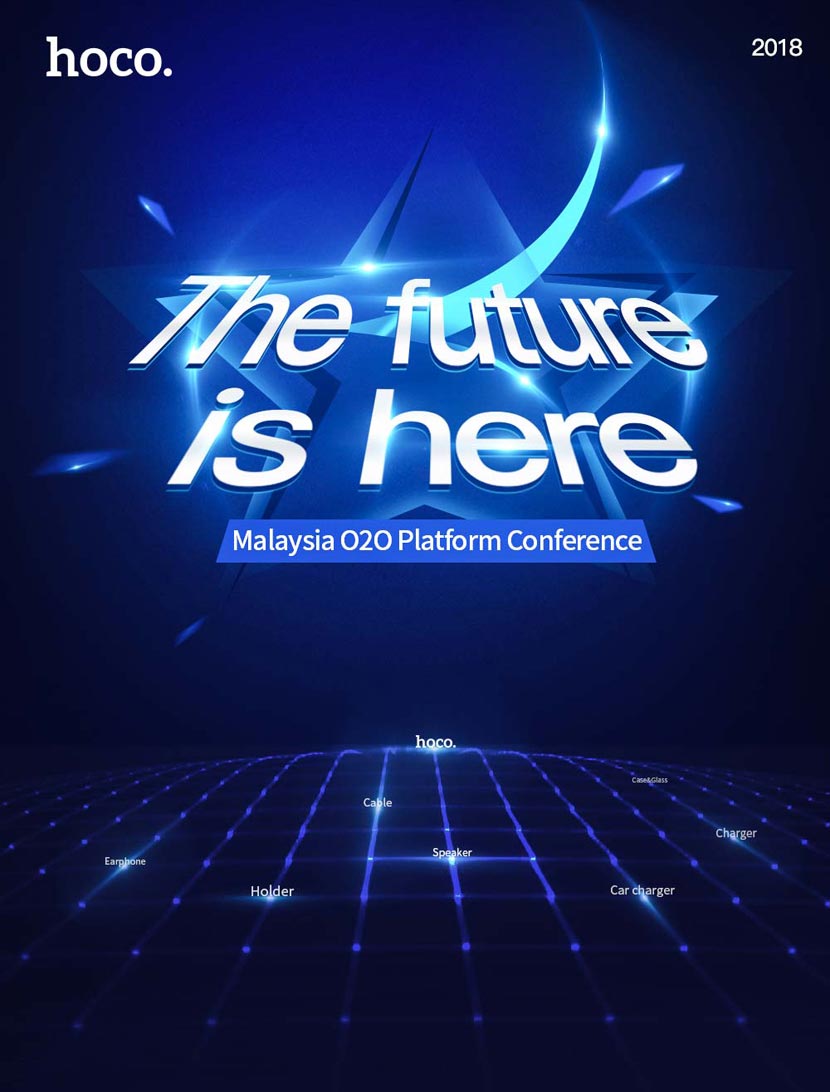 Kuala Lumpur, 22nd July (Sunday), 2018 – Malaysian mobile phone accessories distributor Cosmos Online Sdn Bhd officially introduced "hoco. Malaysia" and also our O2O Retail Concept Store at a press conference held at their flagship outlet in Low Yat Plaza, UG-46, Upper Ground Floor.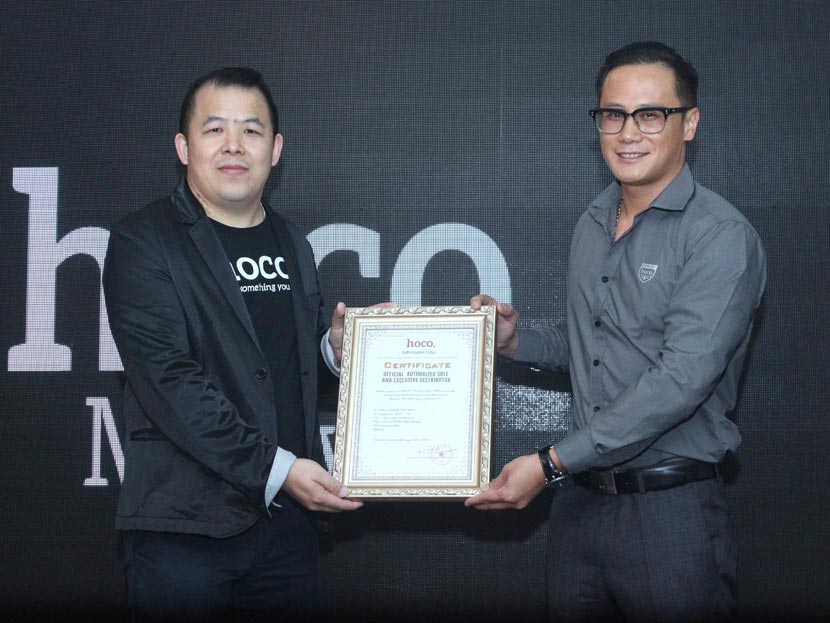 The press conference with the media not just to introduce about O2O Retail Concept Store, but to announce about our Official Sole Executive Distributor Certificate that has been achieved by Cosmos Online Sdn Bhd.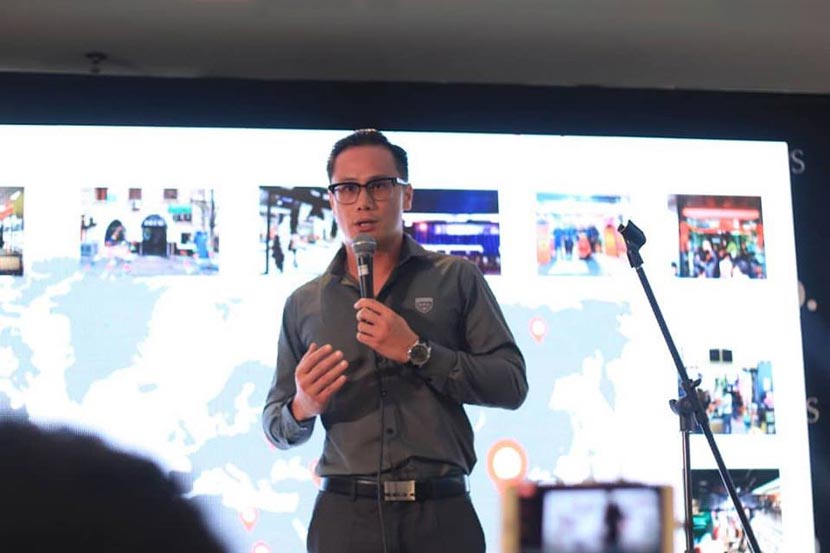 The event was launched by brand principal and Hong Kong HaoKu (hoco.) Technology's Chairman, Gavin Ou and Cosmos Online Sdn Bhd's Chairman Choong Sang Joo. Lowyat Plaza's Marcom & A&P Manager, Raymond Foo and a representative from Malaysia Mobile Communication Association (PPTM) joined them at the official ribbon cutting ceremony.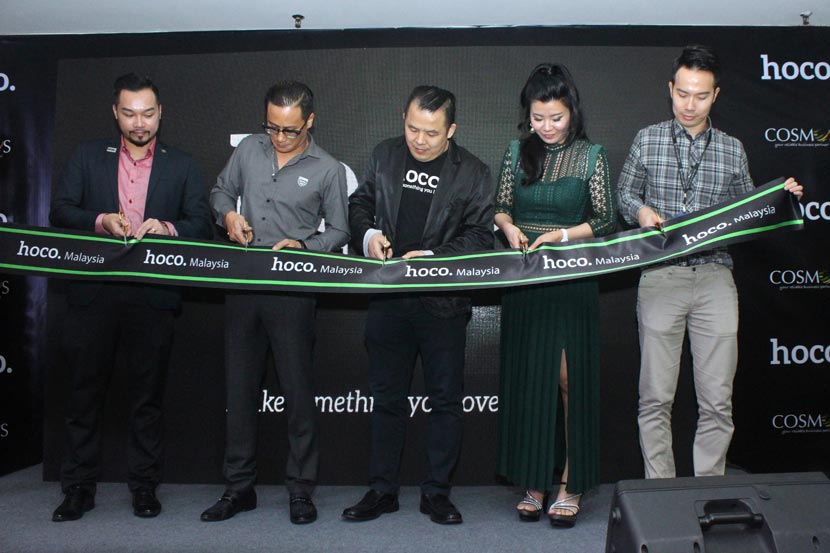 According to Gavin Ou (hoco. Group Chairman) China, "hoco." produces fashionable and remarkable accessories based on unique ideas and refined craftsmanship. Shenzhen Hoco Technology Development Co., Ltd. is the Hong Kong HaoKu (hoco.)Technology's parent company, has won recognition from the international market and global customers for its design and technological innovation, along with their special expressions of humanness and functionality. After many years of development, and continuous R&D, coupled with an excellent production system, "hoco." creates a diverse and complete range of products which are well known and are highly demanded.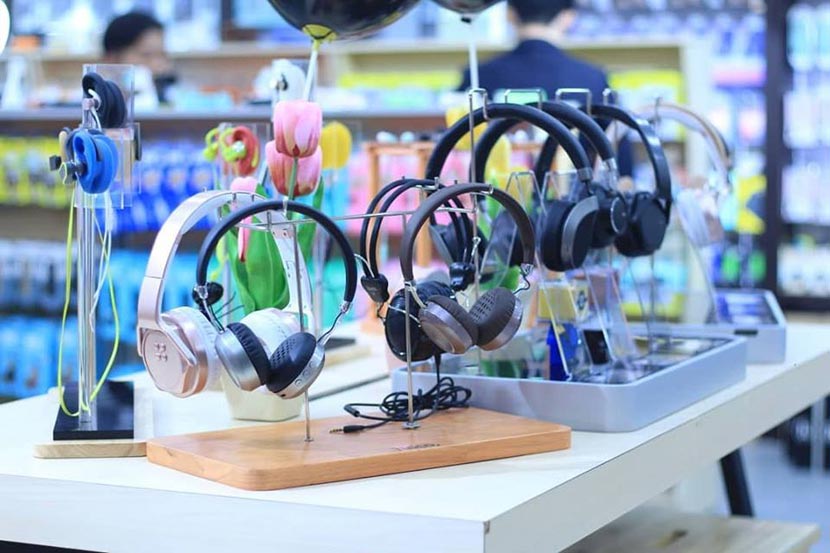 "hoco." is targeted at the mid to high-end market with a significant product range, with user-friendly design and fashionable, and comes with excellent build quality. If you are looking for exquisite products, "hoco." does it for you. "hoco." has also established an excellent reputation in China, Hong Kong, Taiwan, Southeast Asia, North America, the Middle East, Europe and other regions across the globe, and has become a leading brand in the digital accessories market space. This brand has already entered the global market, and is well recognized by the global consumers. The brand has become synonymous to high-end digital lifestyles.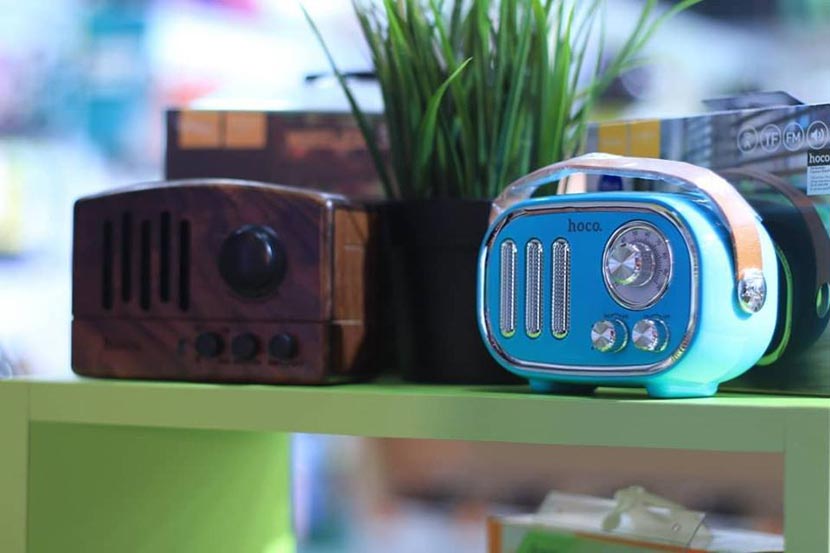 The establishment of the new hoco. O2O Retail Concept Store by Cosmos Online Sdn Bhd and Hong Kong HaoKu (hoco.) Technology hopes to lead Malaysian retailers to break through the industrial dilemma with O2O thinking.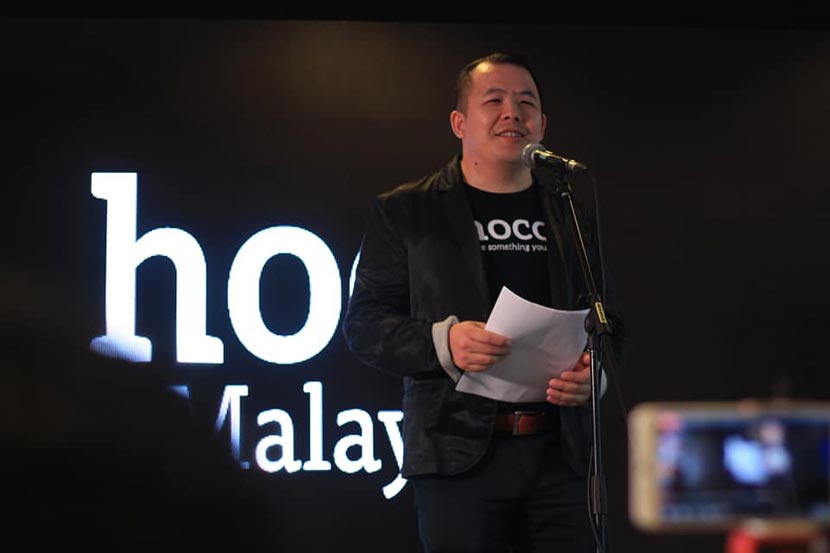 hoco. has been a player in the mobile phone accessories retail industry for nearly 10 years, and has established a professional team, diverse and innovative product lines, and a leading O2O innovative retail model to solve problems in inventory, capital backlog and commodity sales.
Cosmos Online Sdn Bhd will lead the revolutionary transformation of the local traditional mobile phone retail industry by introducing the O2O business model, and a novel management system to help the mobile phone accessories industry become standardized and international.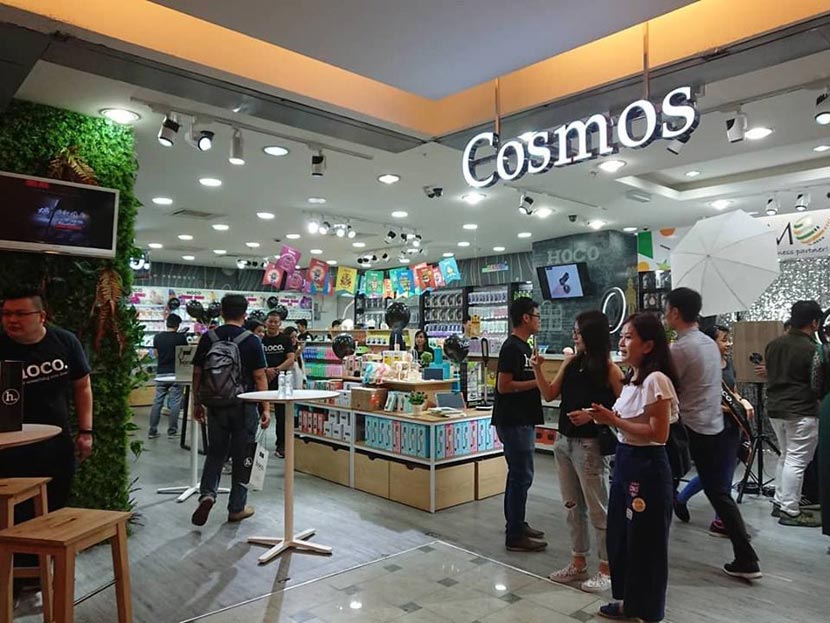 Modern business is looking at the innovative O2O (Online to Offline) business model. The use of O2O is no longer limited to online and offline shopping guides, but also affects the overall business model and sales chain. The rise of countless new ventures has become a hot spot for the new economy. Future enterprises must have the management capabilities of handling both online and offline and also multiple channels.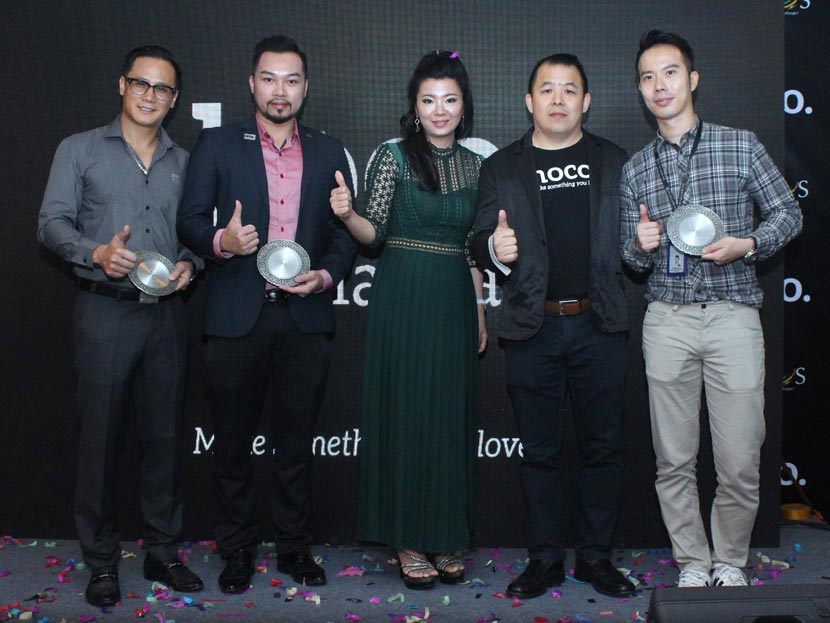 O2O is not just a reform of sales methods, it's an innovative business model. In the future, every enterprise must have the ability to manage its sales business online and offline. In order to solve the difficulty that the industry faced. Businesses must rethink and reform their business model with Internet thinking. Traditional business models will still encounter the same offline problems once they go online. Companies will have to break all the rules that have long been used by industry to overcome existing limitations. Therefore, in addition to the innovation of the sales model, it is necessary to take advantage of the opportunities brought by mobile network technology to innovate the business models.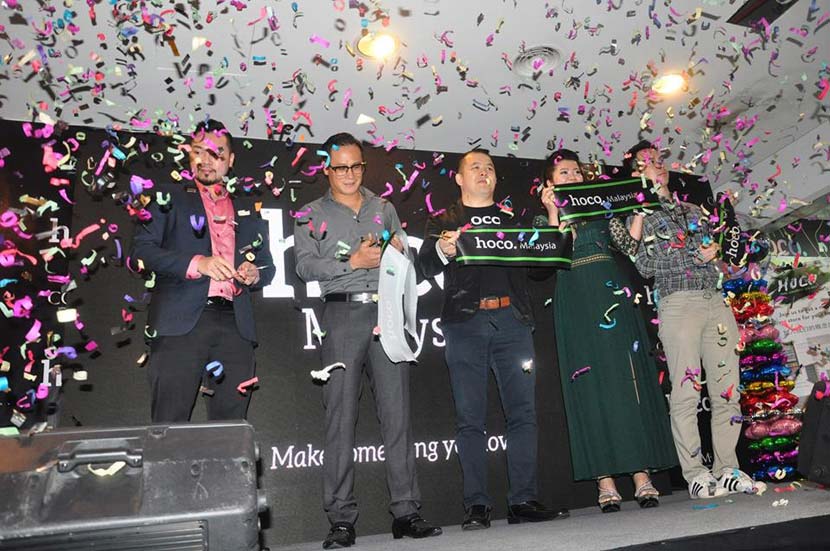 hoco. Malaysia's establishment of a complete merchandise supply system and the introduction of the O2O business model will change the traditional diversified retail stores of the past, allowing operators to experience "savings" after "savings" while easily making money.
The mobile phone accessories retail industry is soon facing a major disruption. The online and offline integration to open the O2O omni-channel retail model is a new reality for all traditional mobile phone accessory retailers. The traditional retail industry is still the world of offline. However, with the rapid growth of e-commerce, the proportion of online retail sales has gradually increased, which has changed the industrial environment for online and offline. O2O is not just a sales pipeline, but a new and innovative retail business model, that combines a branded franchise store, digital online store, social media and mobile marketing.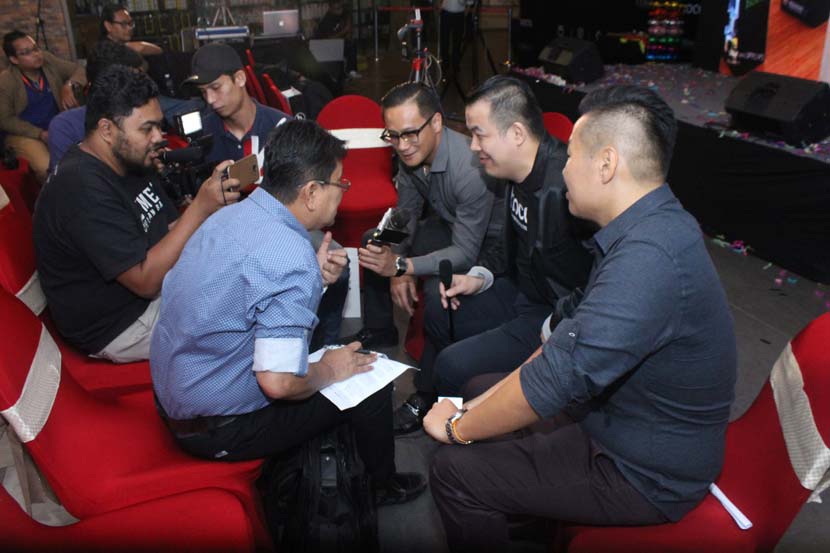 Online-to-Offline (O2O) commerce is a business strategy that draws potential customers from online channels to make purchases in physical stores. Online to-Offline commerce, or O2O, identities customers in the online space, such as through emails and internet advertising, and then uses a variety of tools and approaches to entice the customers to leave the online space. This type of strategy incorporates techniques used in online marketing with those used in "brick-and-mortar" marketing. O2O is related to, but not the same as the concepts of "clicks-to-bricks" or "click and mortar".