C50 Luster sharp dual port charger set with Lightning / Micro-USB / Type-C aka USB-C 1m white cable US plug 2.1A output
1. Wall charger input: AC220-240V, 50/60Hz, 0.3A.
2. Output: USB1/2: DC5V/2.1A.
Total output: DC5V/2.1A Max.
3. Wall charger with US plug 3C.
4. Material: wall charger made of ABS + flame retardant PC material.
5. Available sets with X23 1m white Lightning, Micro-USB or Type-C cable (118 four-core tin-plated oxygen-free copper core wire OD:2.9mm).
6. Charger: length * width * height: 65 * 39 * 27mm.
Single charger weight: 40g.
Charger with cable weight: 54g.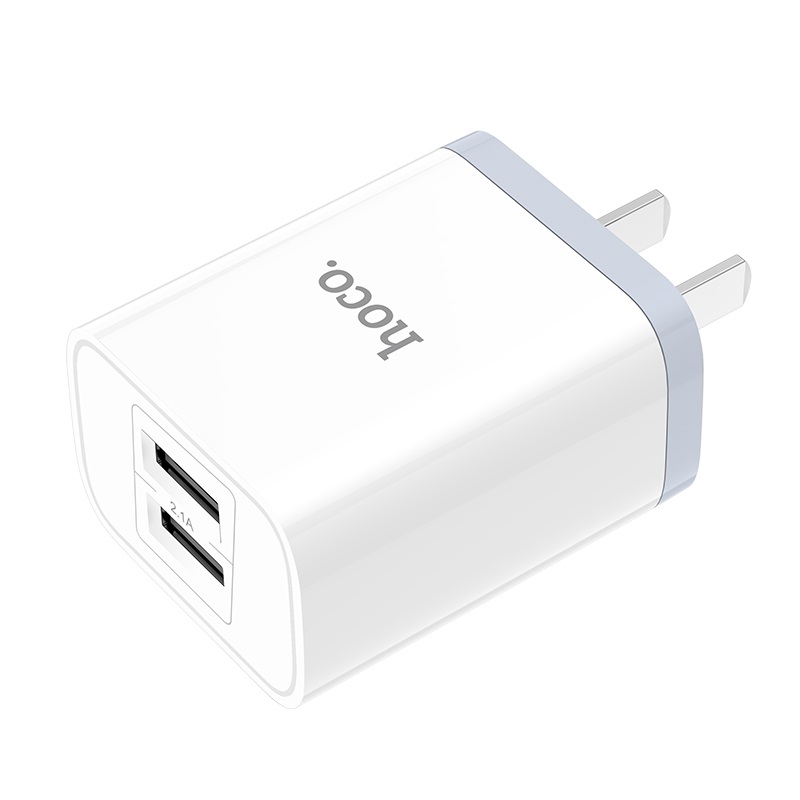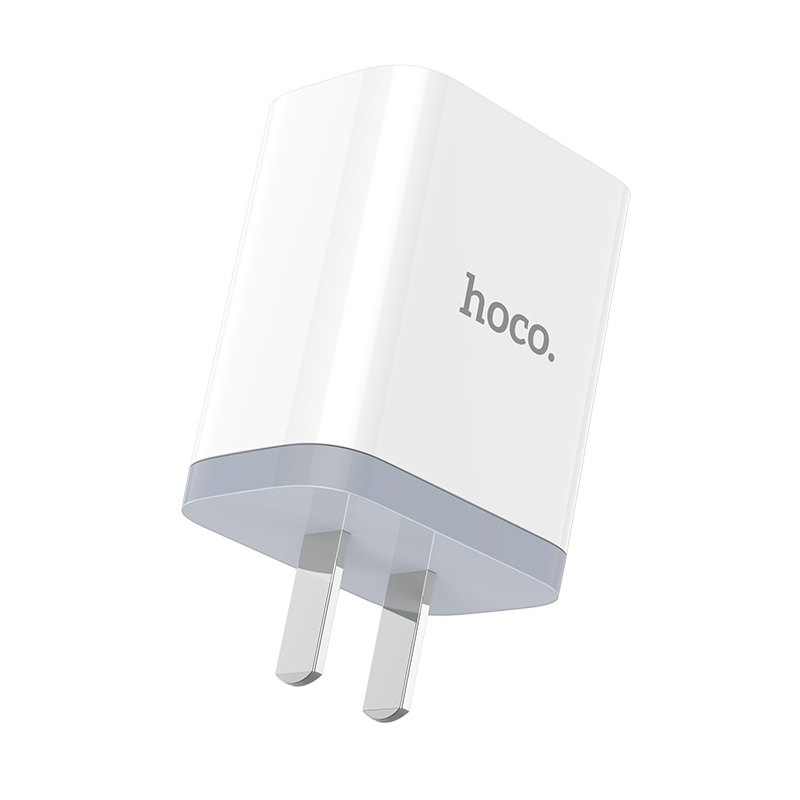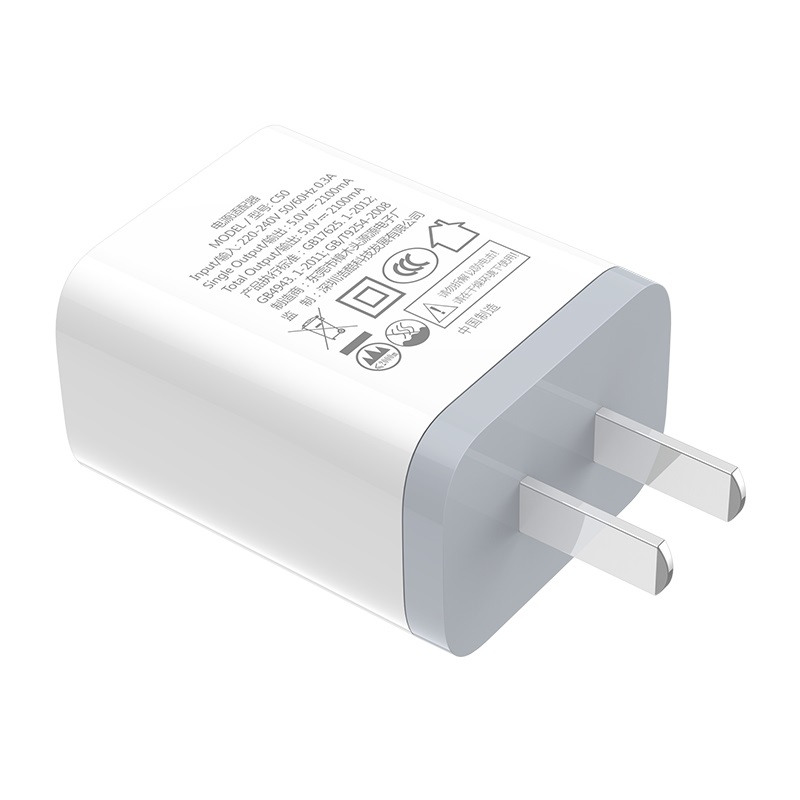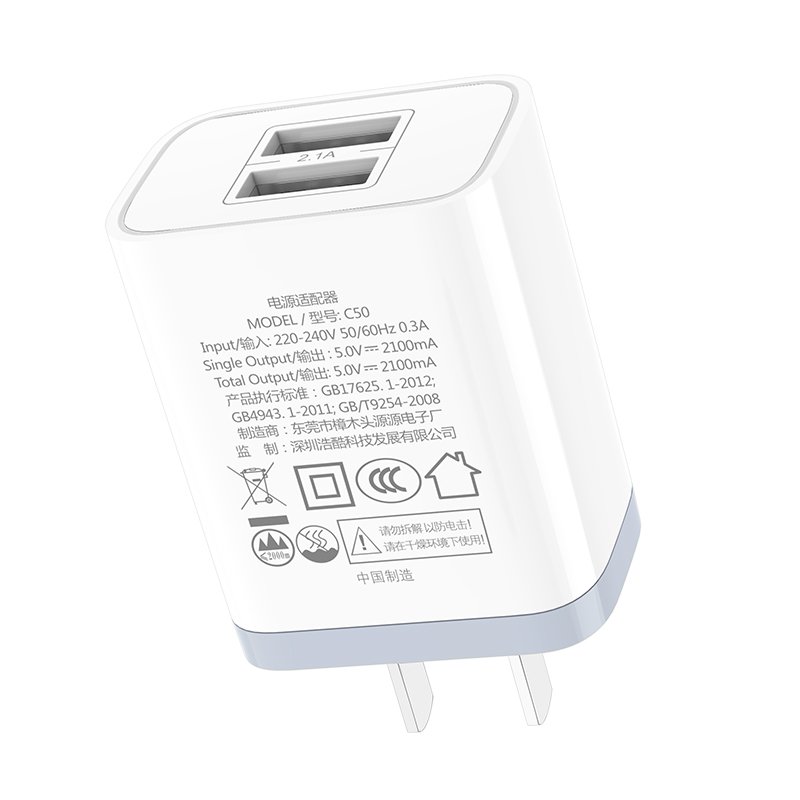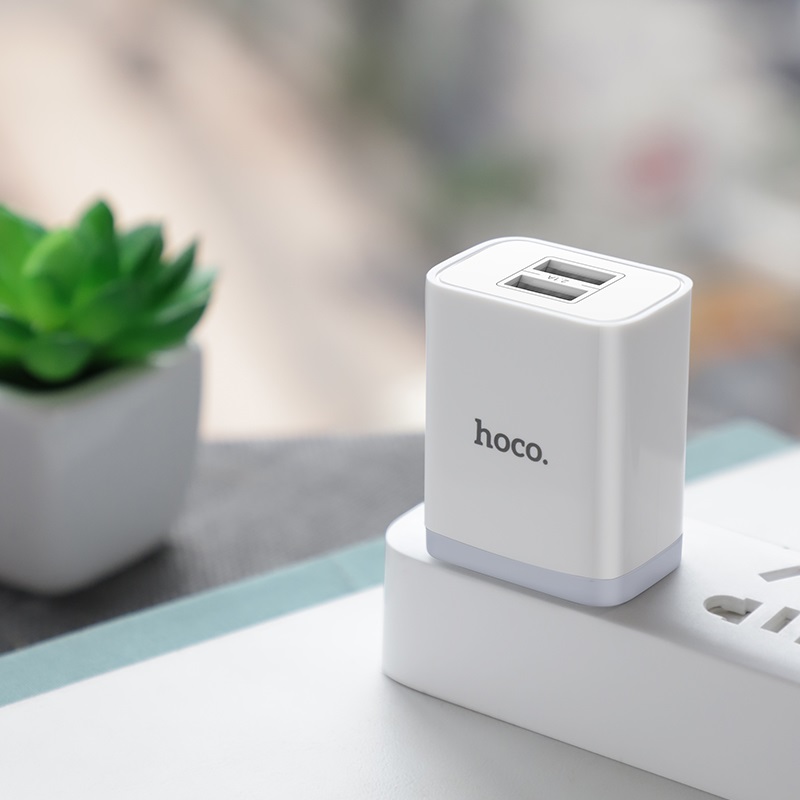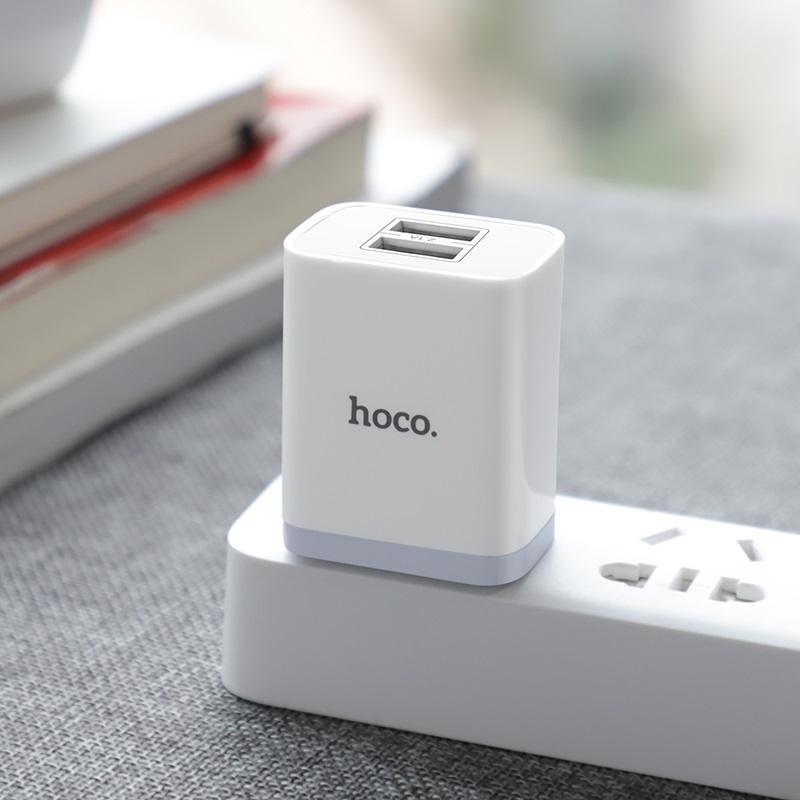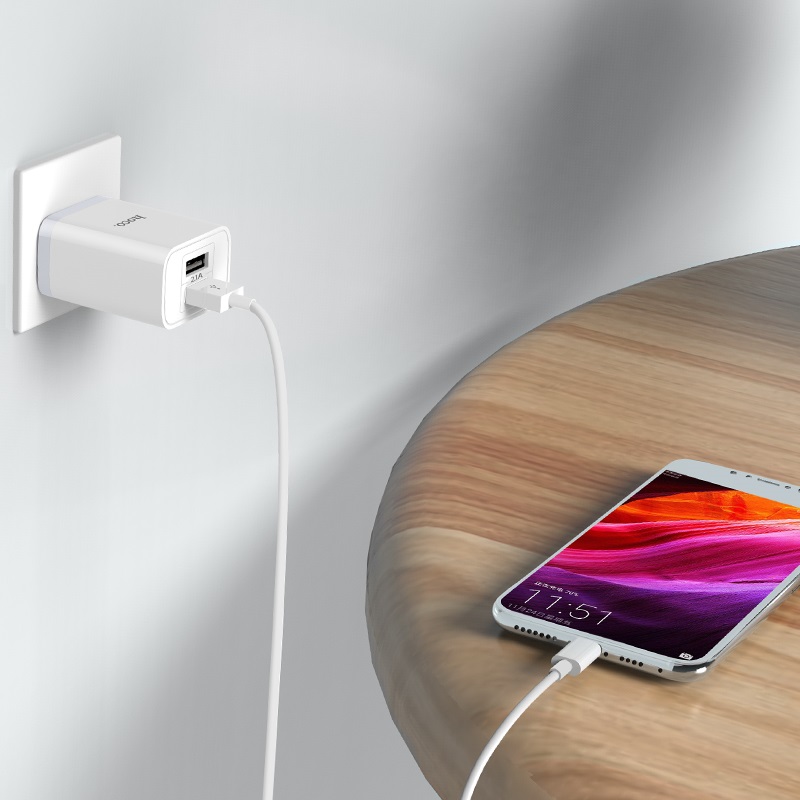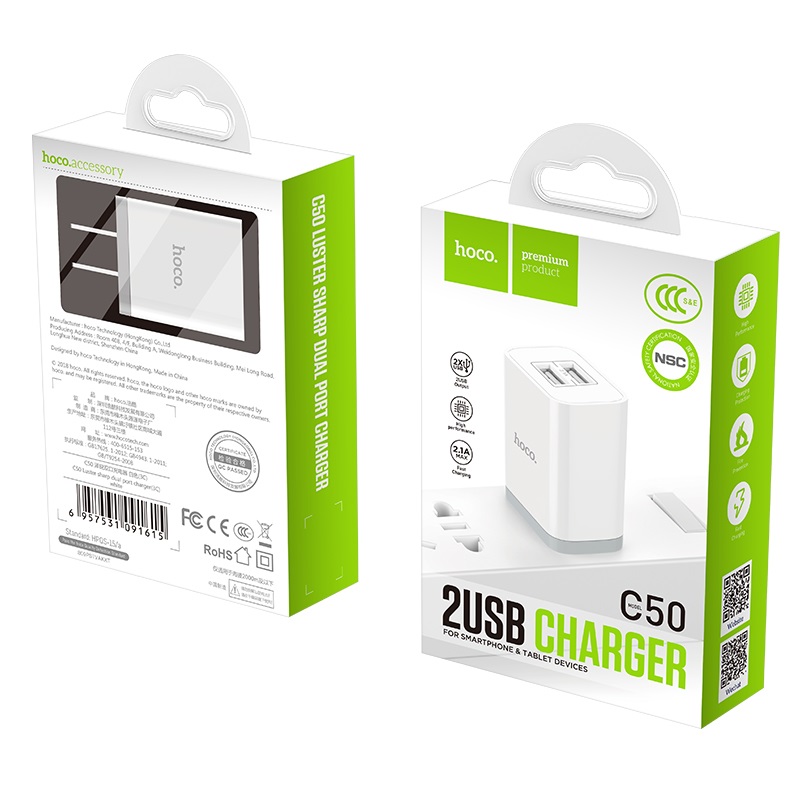 Set with X23 Lightning cable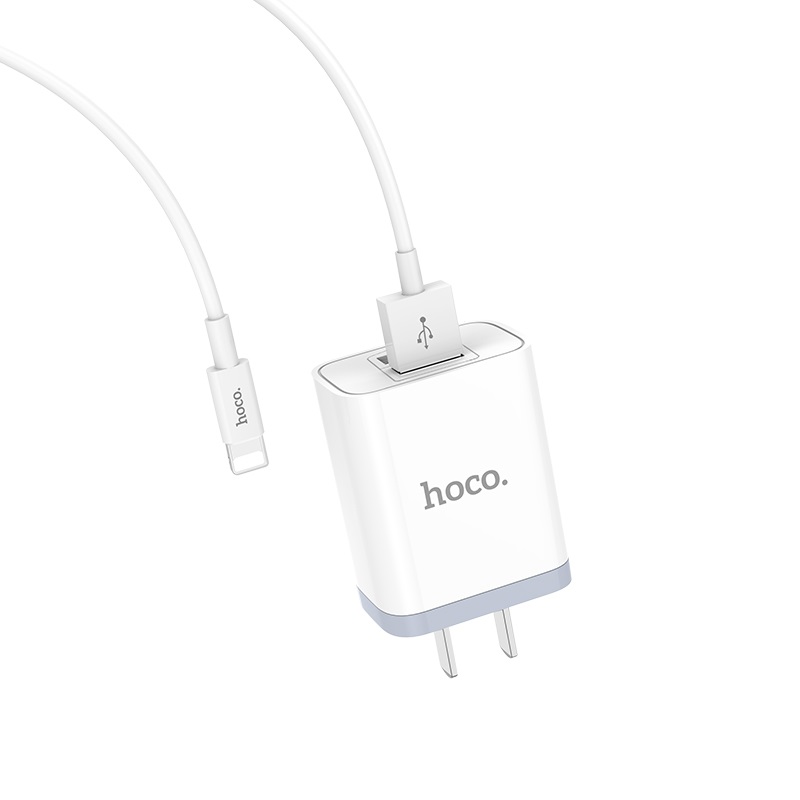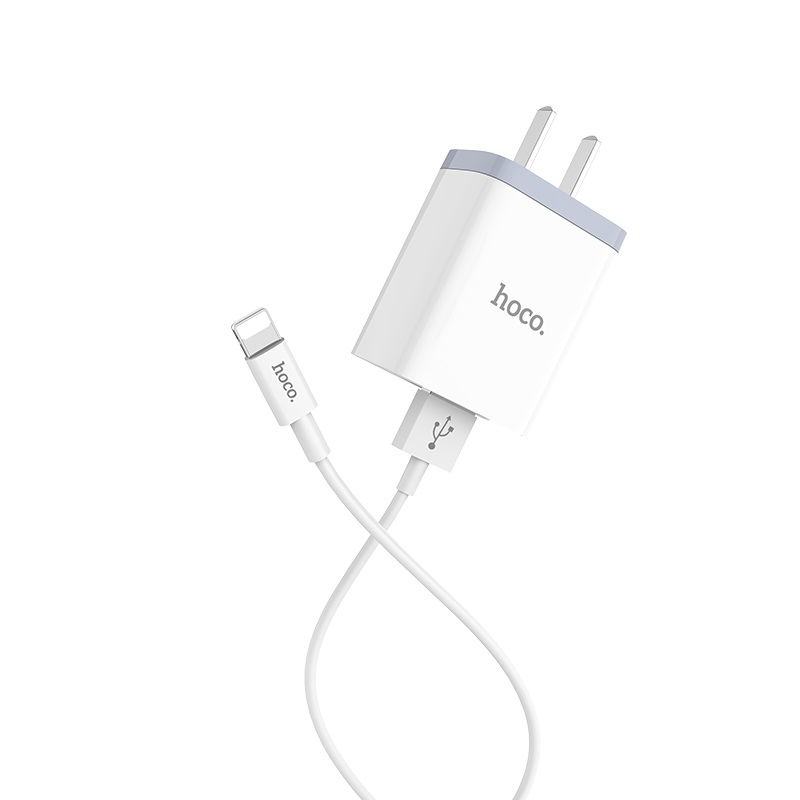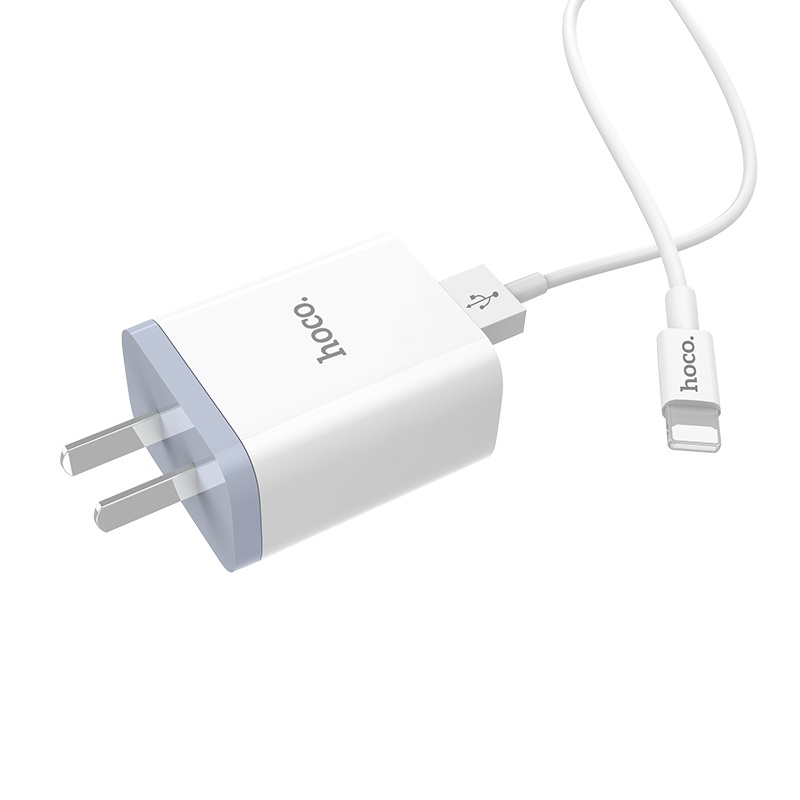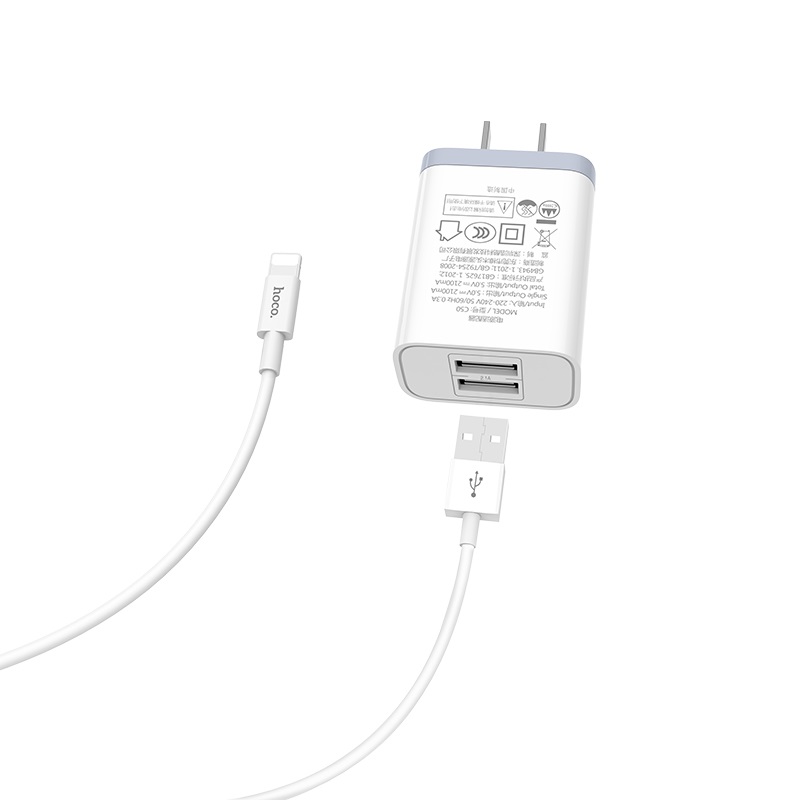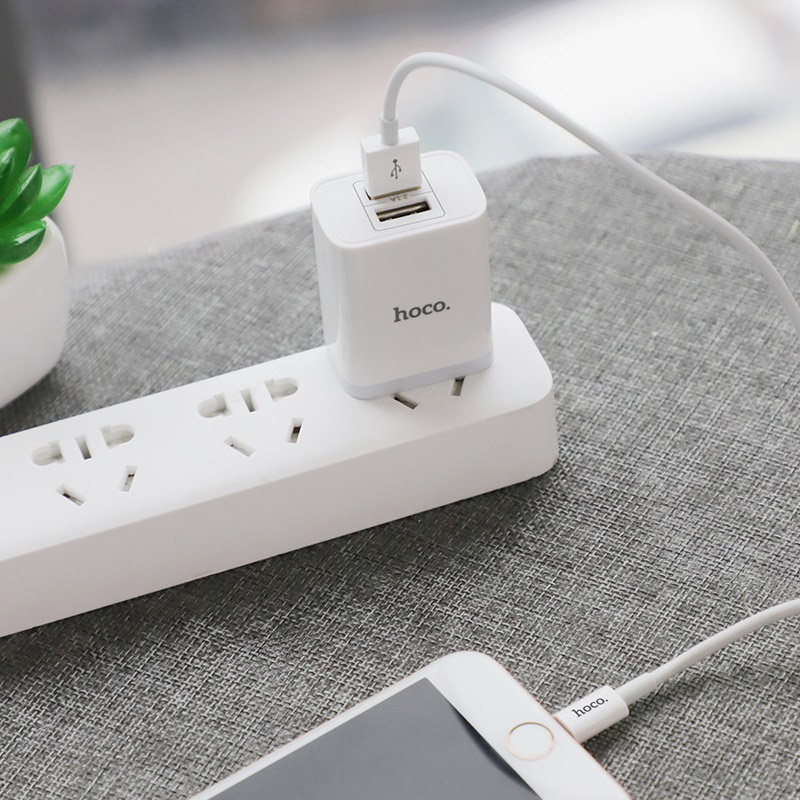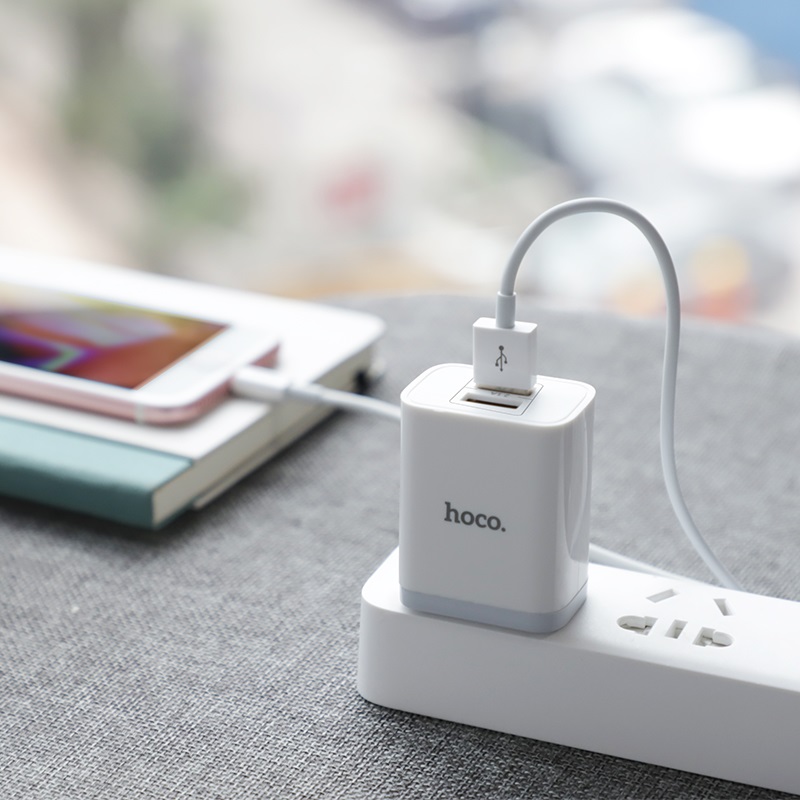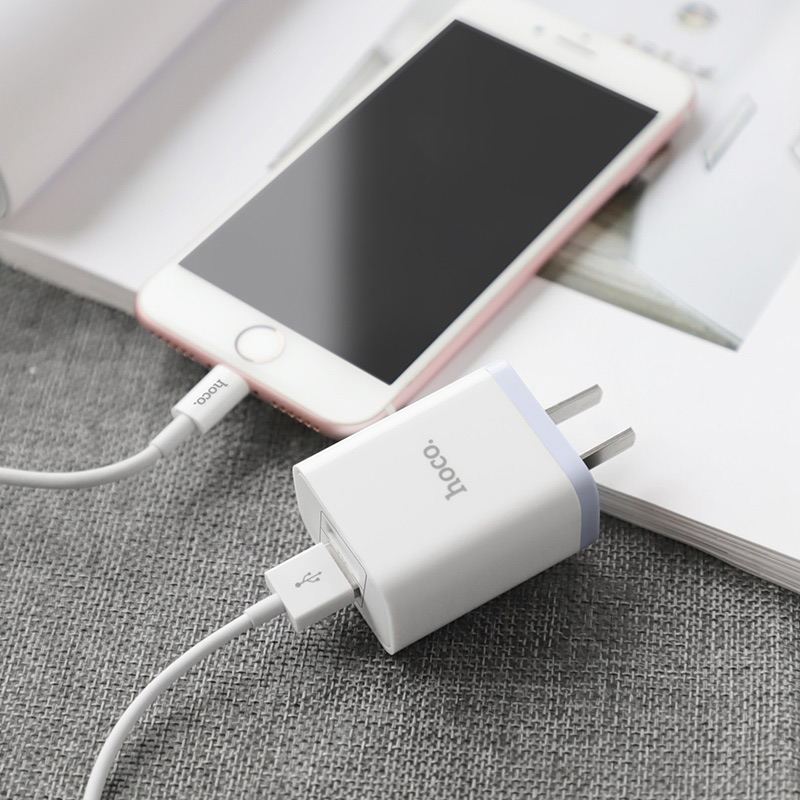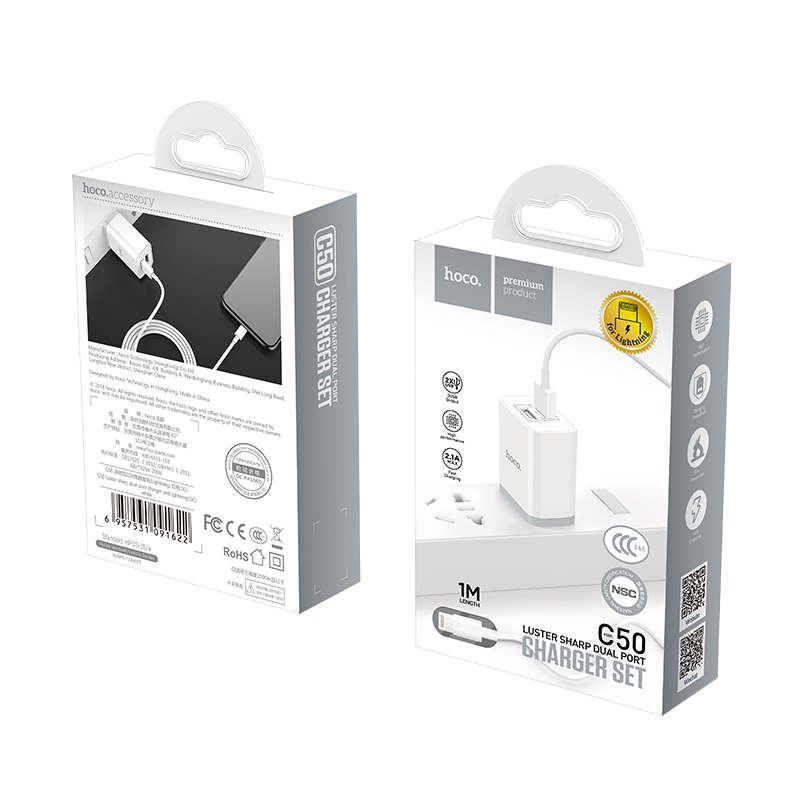 Set with X23 Micro-USB cable
Set with X23 Type-C cable