The four-day Hong Kong Global Sources Autumn Mobile Electronics Show came to an end at the AsiaWorld-Expo in Hong Kong on October 20, 2018. The exhibition attracted more than 3,000 exhibitors from 140 countries and regions including China, Hong Kong, Taiwan, Japan and South Korea. The number of buyers exceeded 400,000, and reached a record high.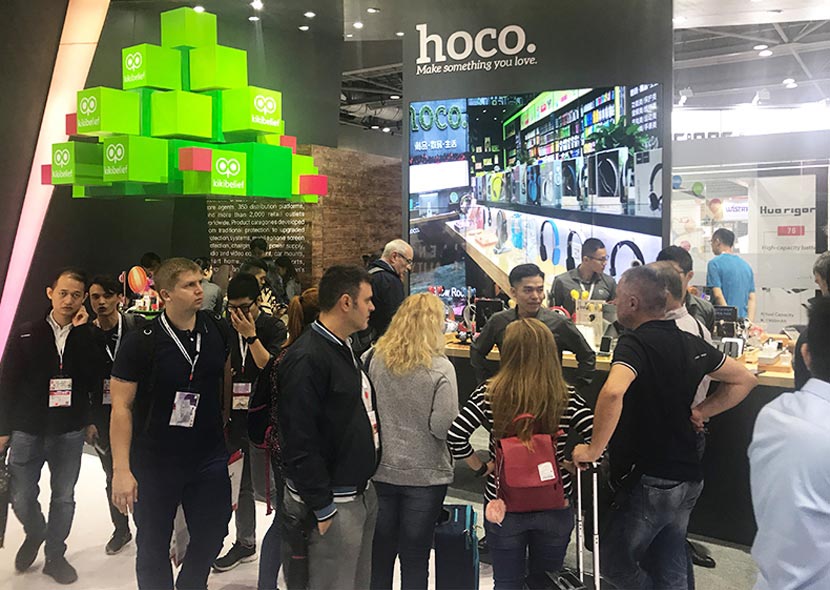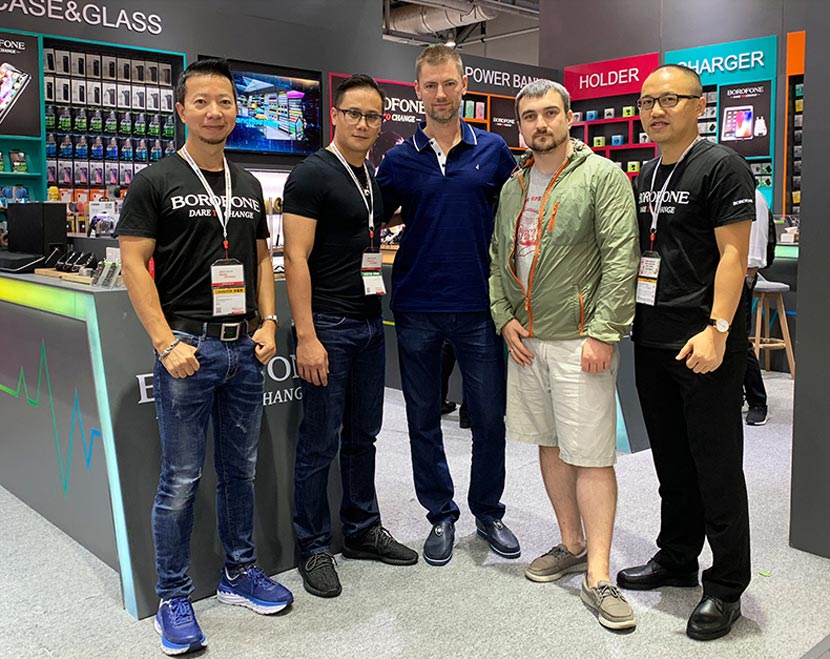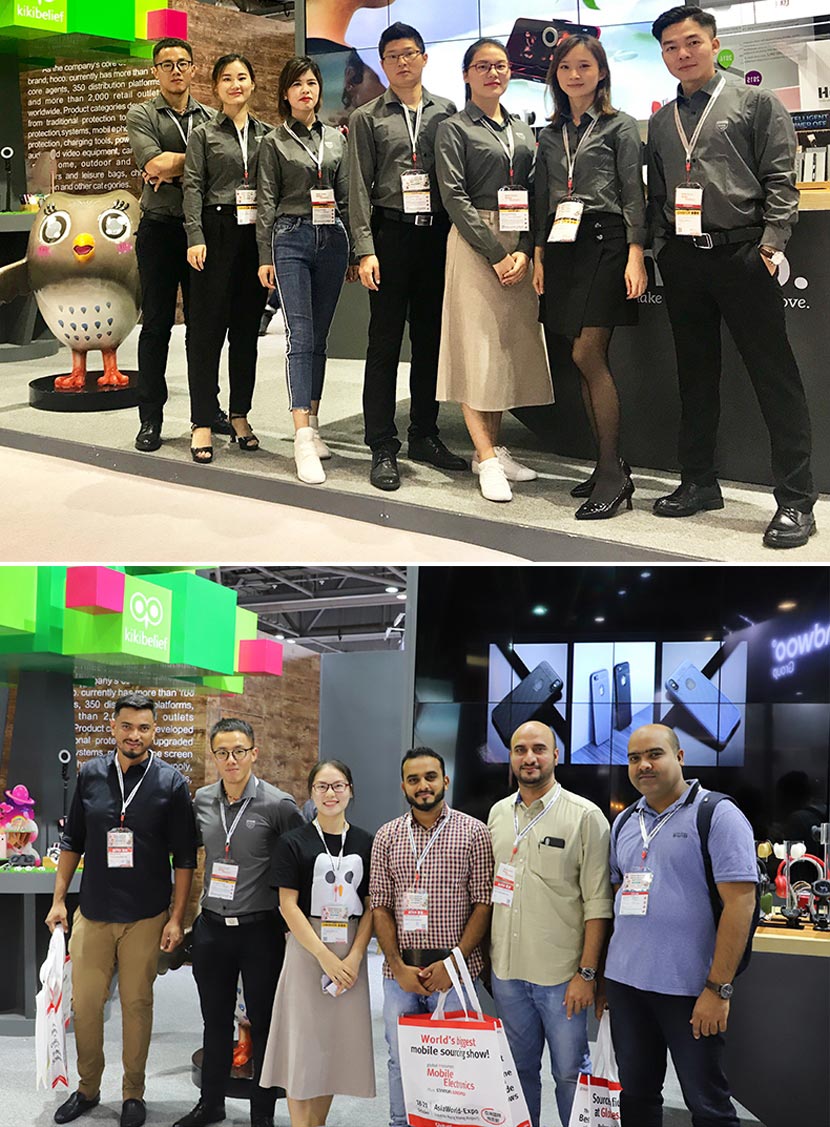 At this grand electronic event, hoco. and its sub-brand Borofone brought more than 100 innovative products, including in-car phone holders, charging data cables, wireless chargers, audio and other products, which became the focus of the exhibition.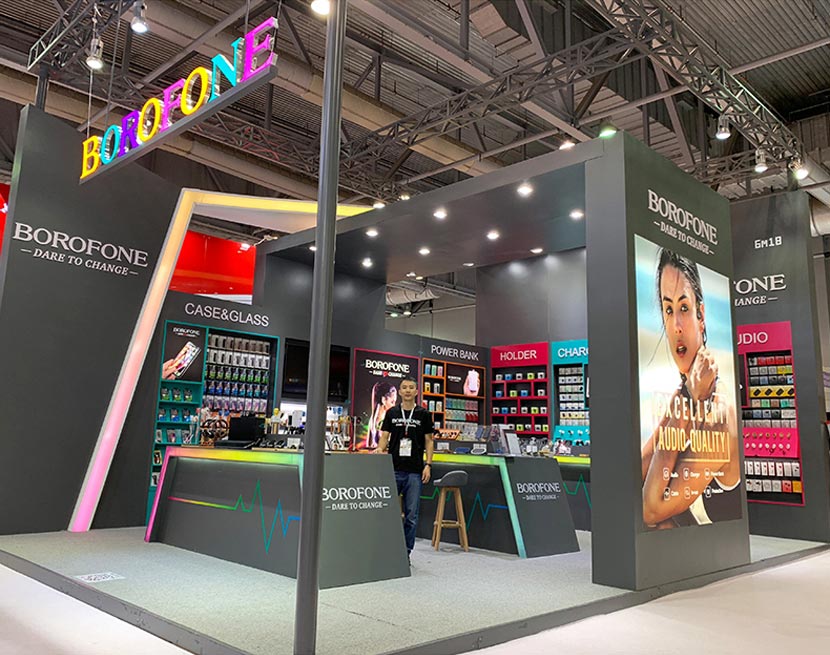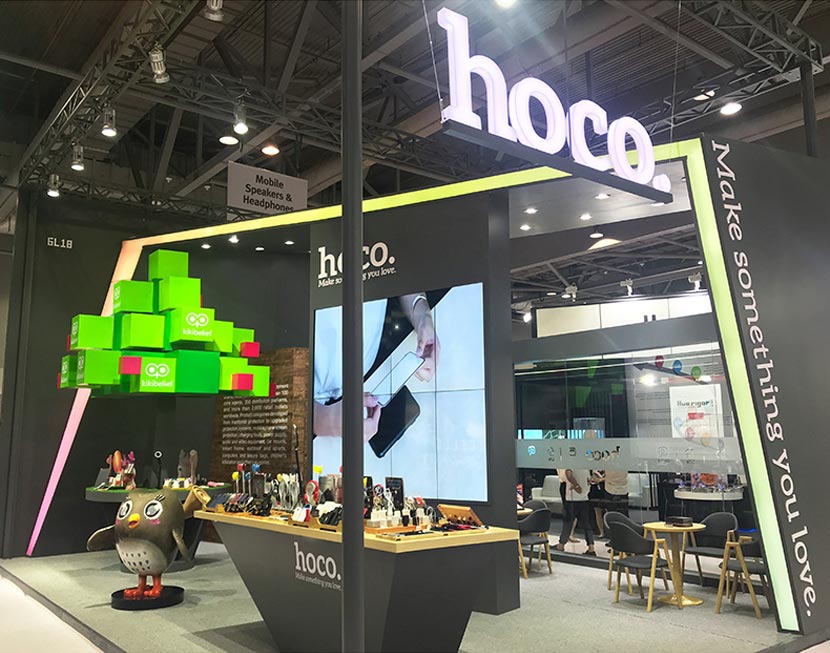 Importers, distributors and retailers from all over the world came to visit the hoco's booth, which has an average daily traffic of more than 10,000 people.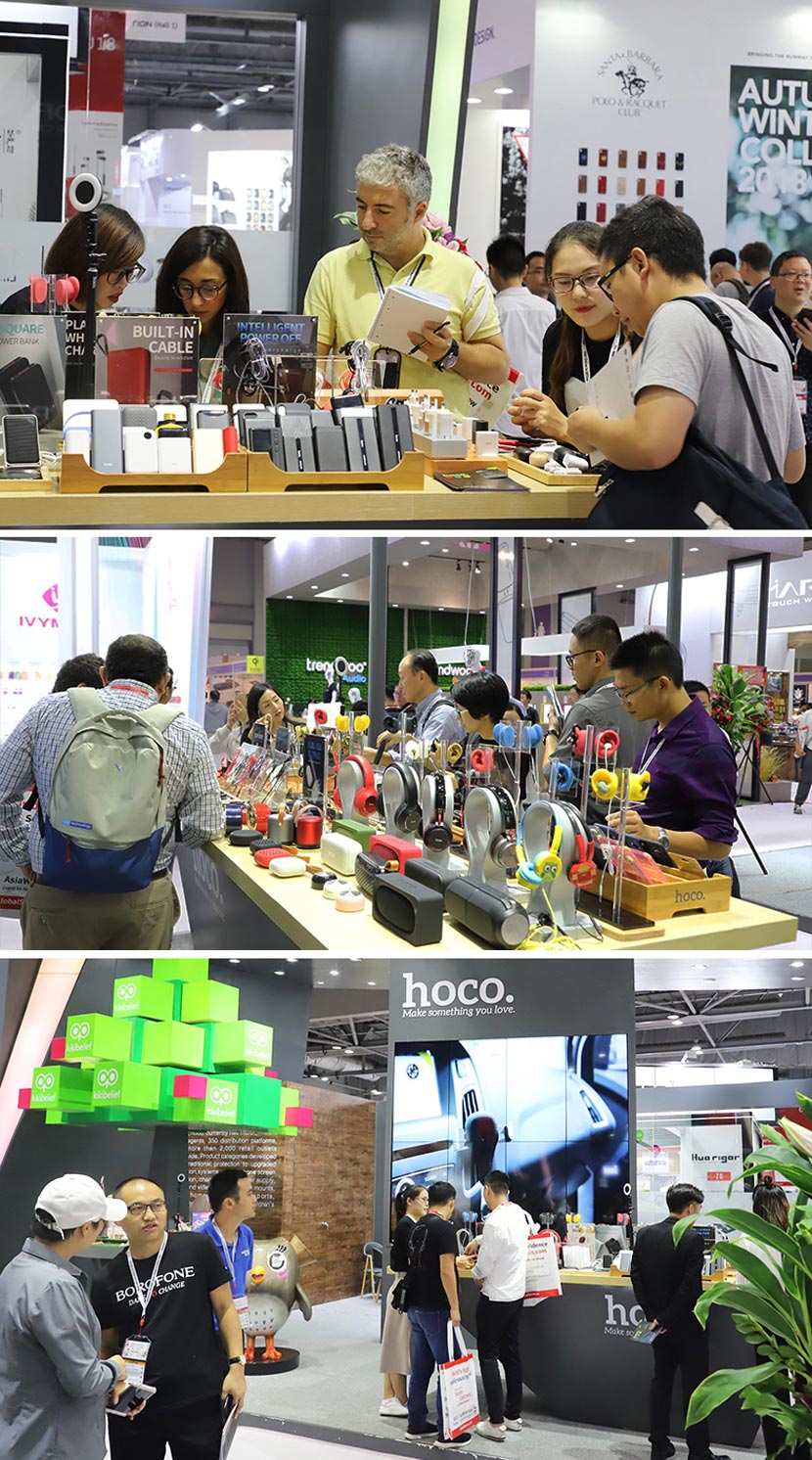 This exhibition released many new products for the first time, such as a variety of wireless TWS headsets, for listening music directly out of the constraints of the cable.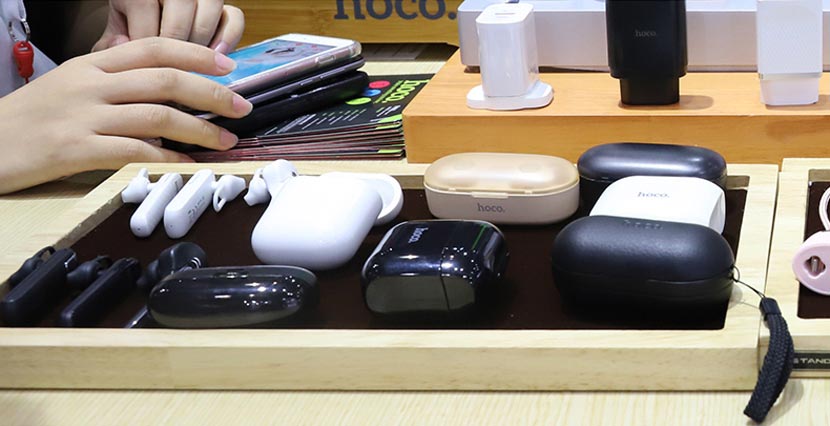 S1 car wireless charging holder, using the industry's first roller chuck design, and comes with wireless charging function, has become a star product.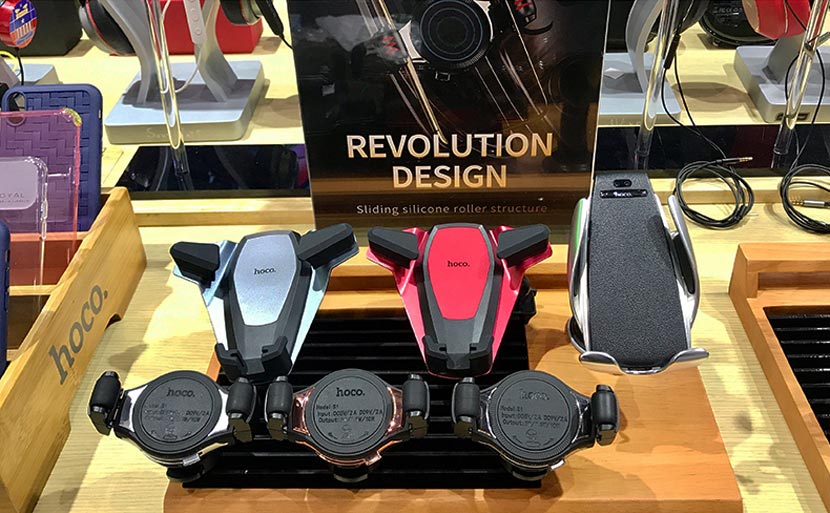 hoco. has introduced the J39 mobile power bank, which meets the needs of different capacity from 5000mAh to 20000mAh.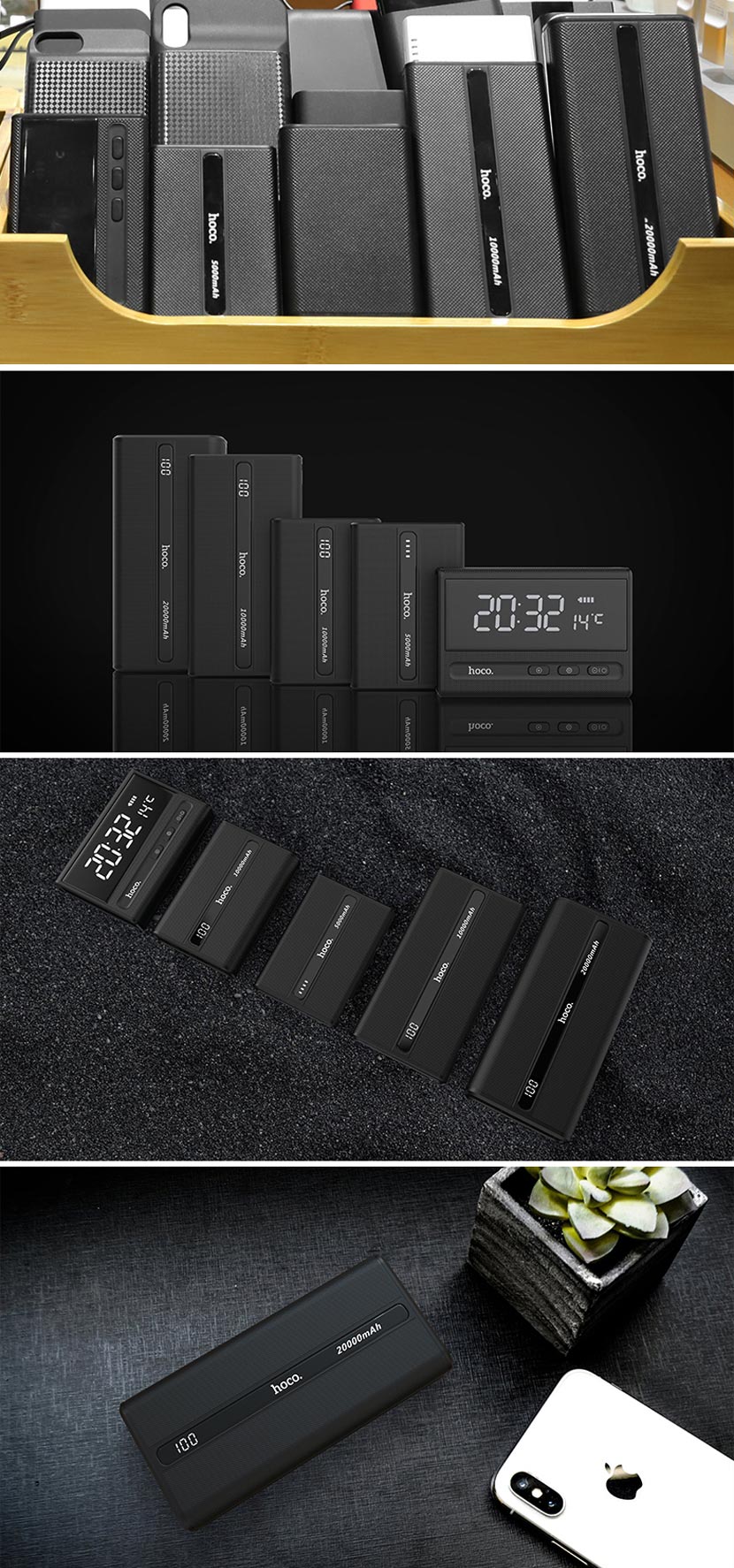 hoco. also introduced some Wireless speakers that are independently developed and designed, stylish and unique, scratch-resistant and waterproof, superior sound quality, long battery life, very practical.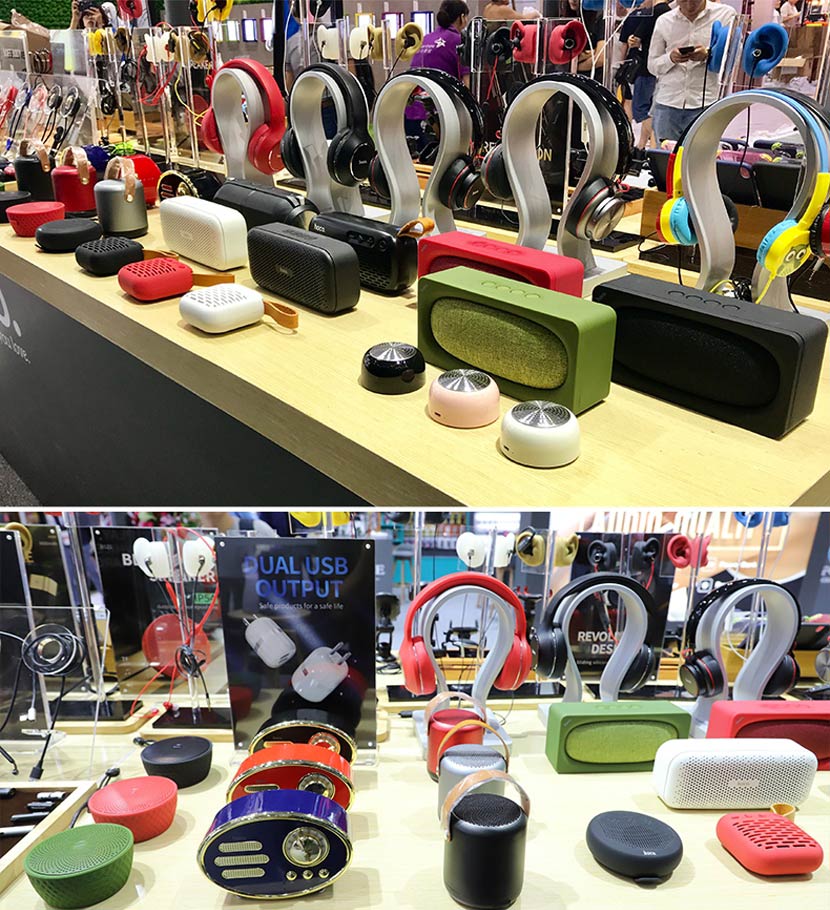 The first launch of these products shocked the digital accessories industry. Importers, distributors and retailers liked these products very much, rushing to place orders with hoco., and the hoco. booth even had a long queue. Many buyers said that hoco's debut at the show has become the benchmark for the digital industry, which has established the absolute leadership of hoco. in the industry.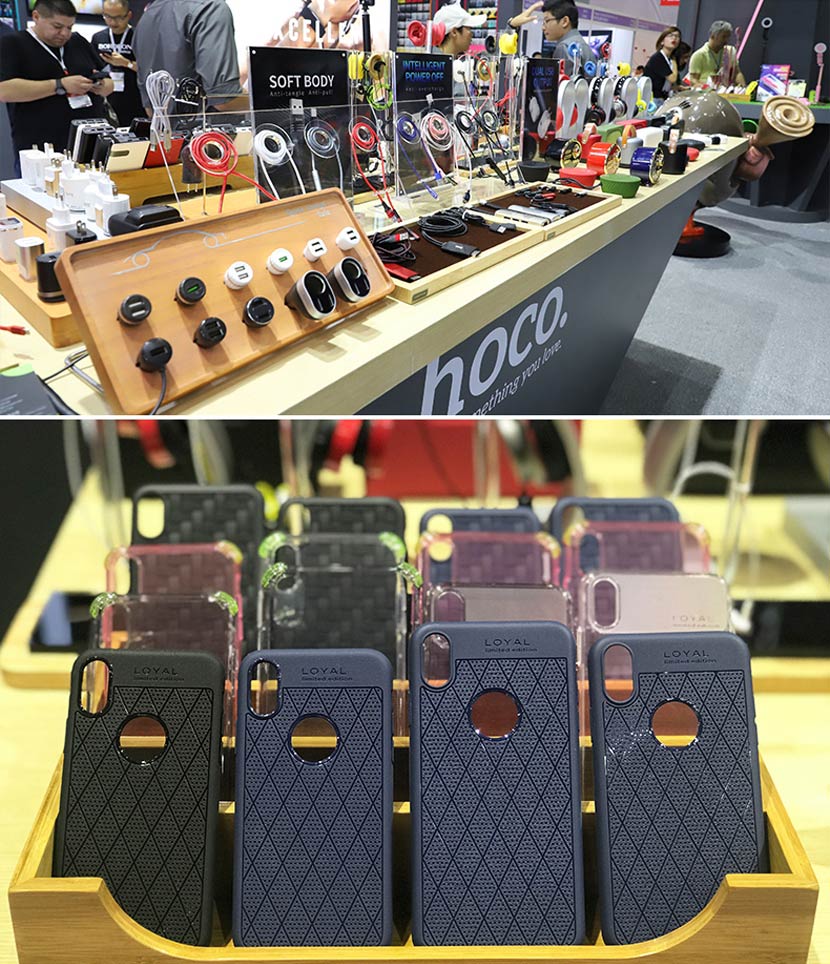 At this exhibition, hoco. and kikibelief, the IP image created by famous Japanese designers, made their debut.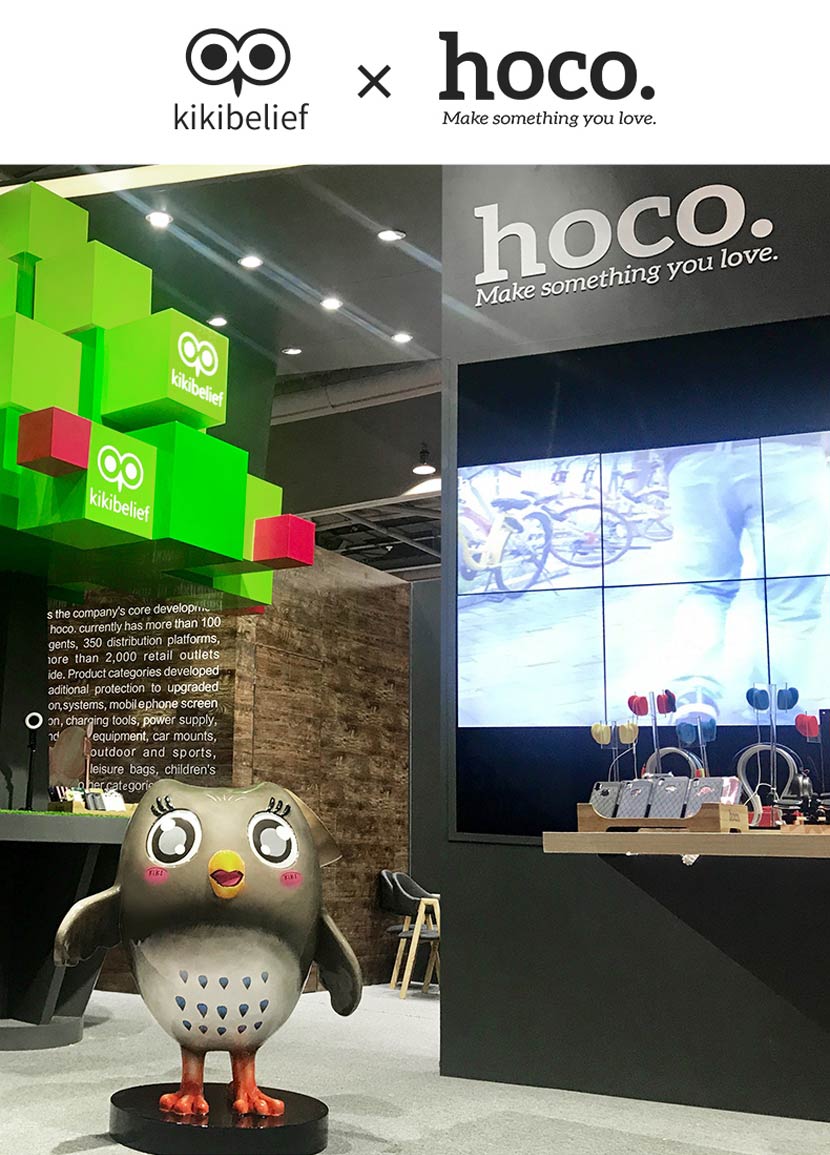 This lively, cute, and wise owl has become the cutest and most eye-catching image of the entire exhibition, and everyone has taken photos with kiki. These photos are quickly spread to every corner of the world through platforms such as Twitter, Facebook, YouTube, and Weibo.

Kiki is so popular, its peripheral products are naturally popular: mobile power banks, mobile phone cases, charging data cables… kiki's cute shape is perfectly integrated with the hoco's digital accessories, injecting vitality into the digital accessories, a lot of young people's attention and praise.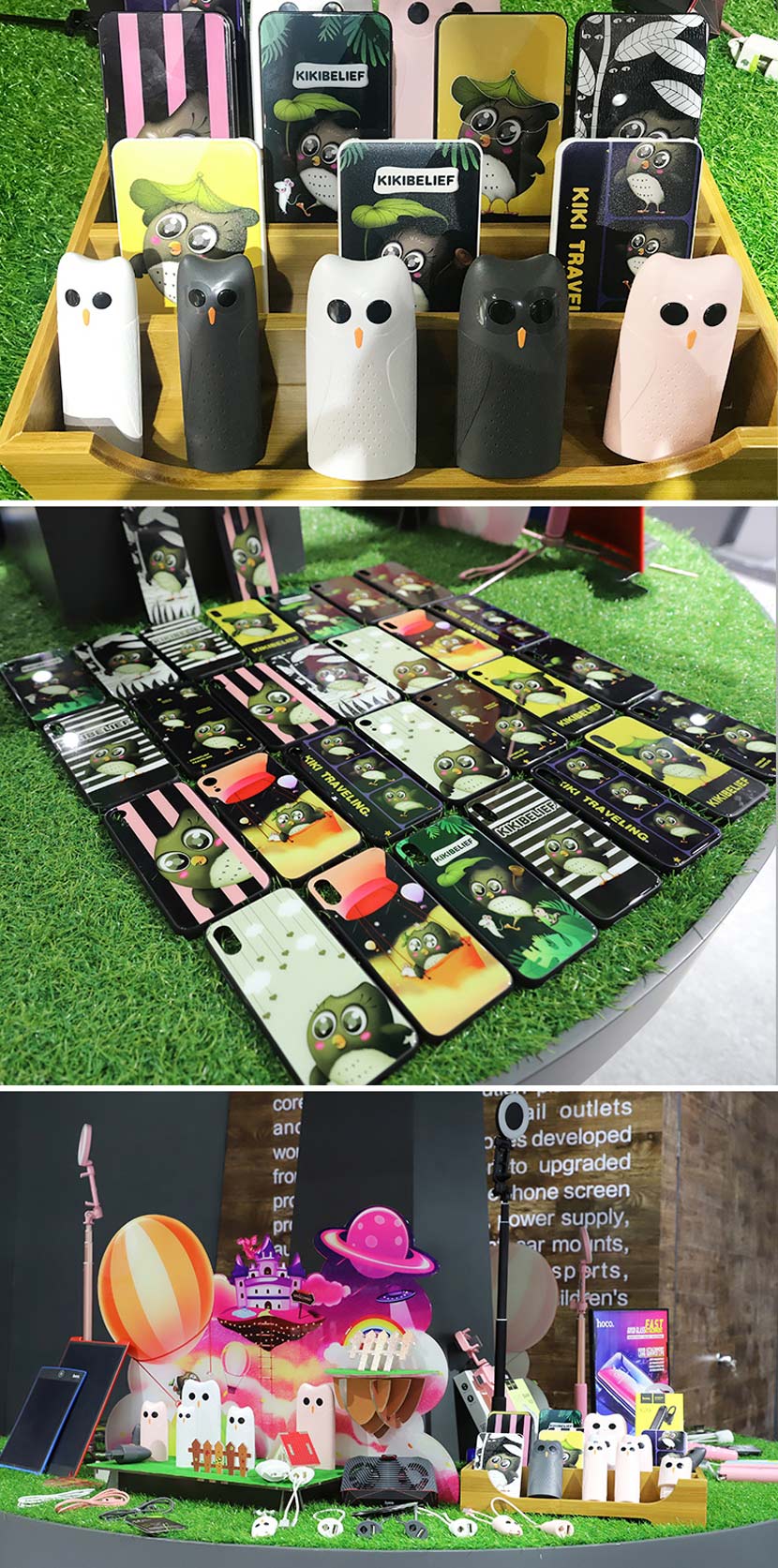 Through this exhibition, not only hoco's customers from all over the world come together, but also attract many new partners. In this short four days, hoco. received more than 200,000 new and old customers, more than 10 new agents, and total orders amount exceeds 10 million, and went further in the expansion of the global map.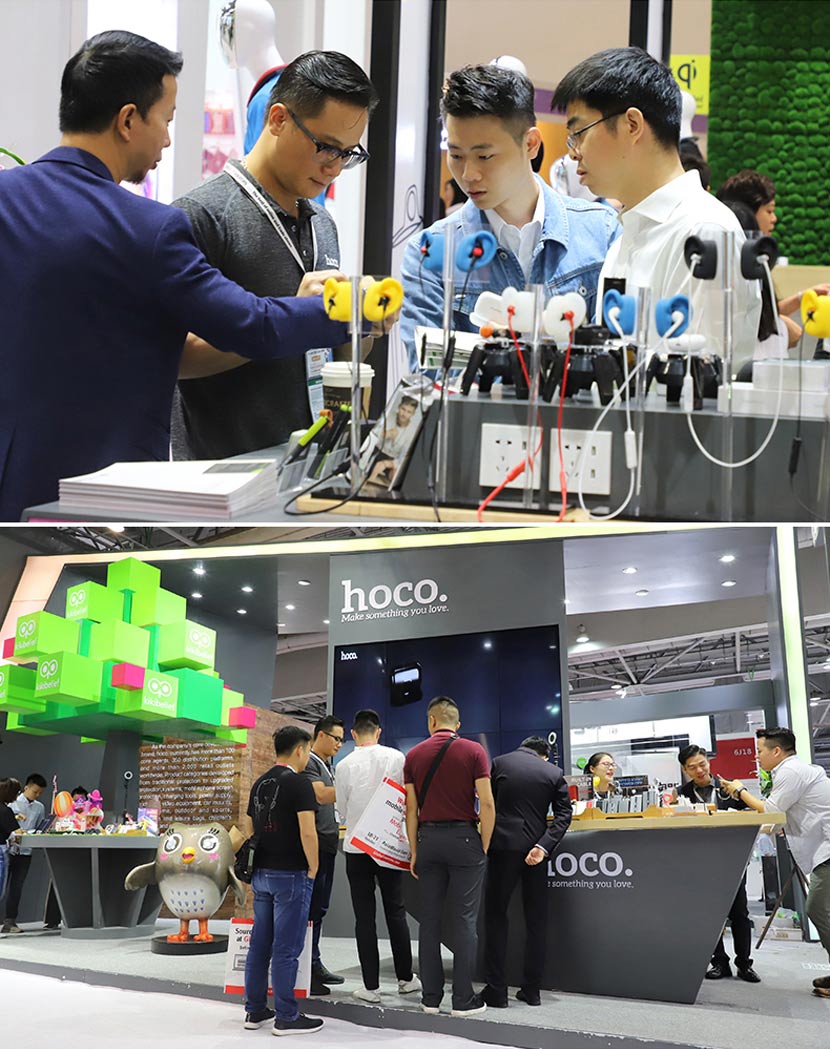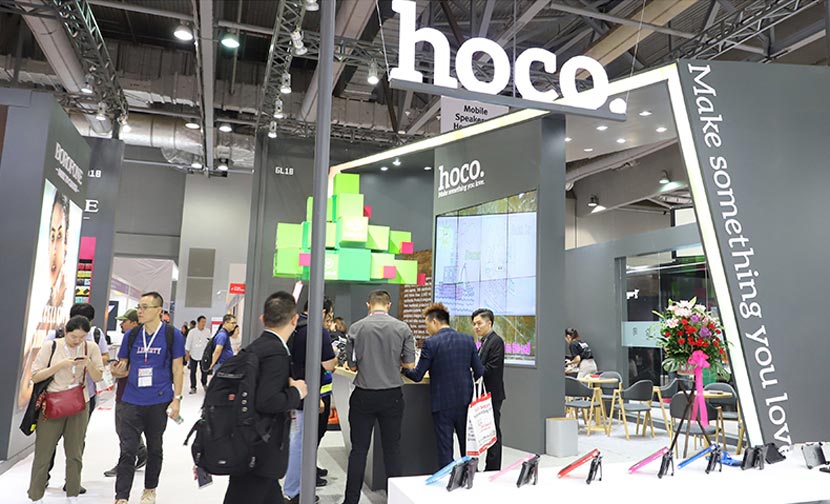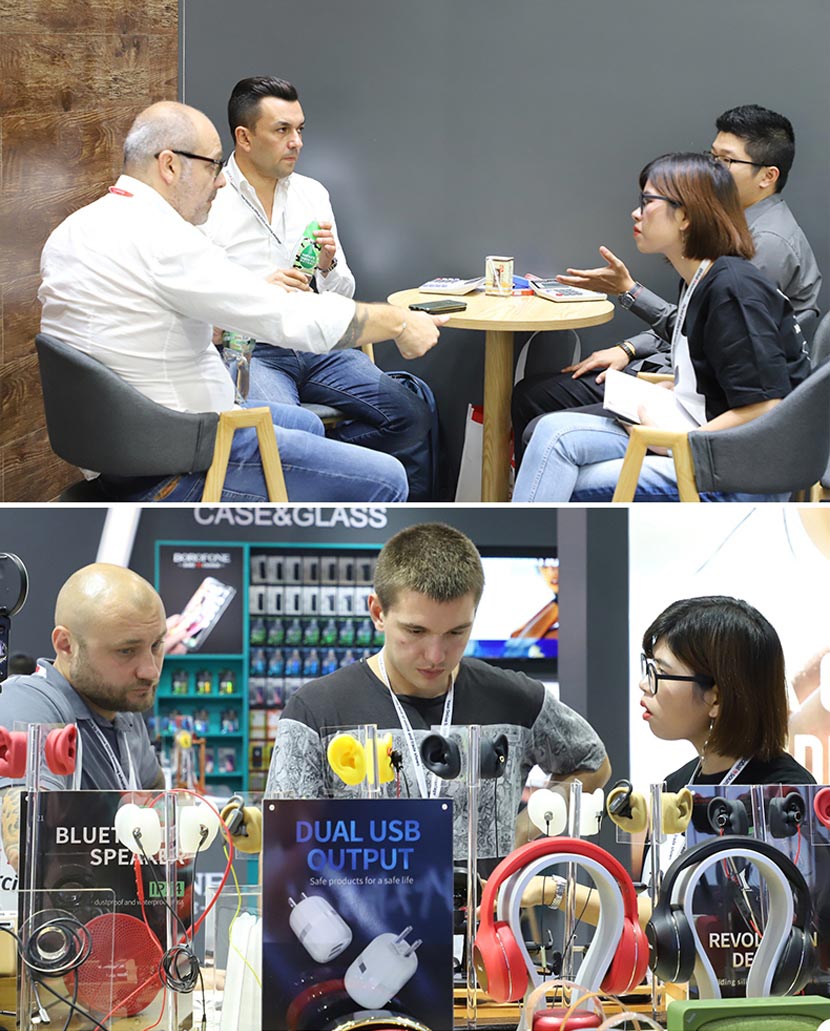 The constant pursuit of quality life has made today's consumers have higher requirements for digital products. Products with high value, high quality and big brands are increasingly favored by consumers. hoco. responds to market demand and builds branded products, bringing the best shopping experience to consumers around the world. Choosing hoco. is to choose a quality life!